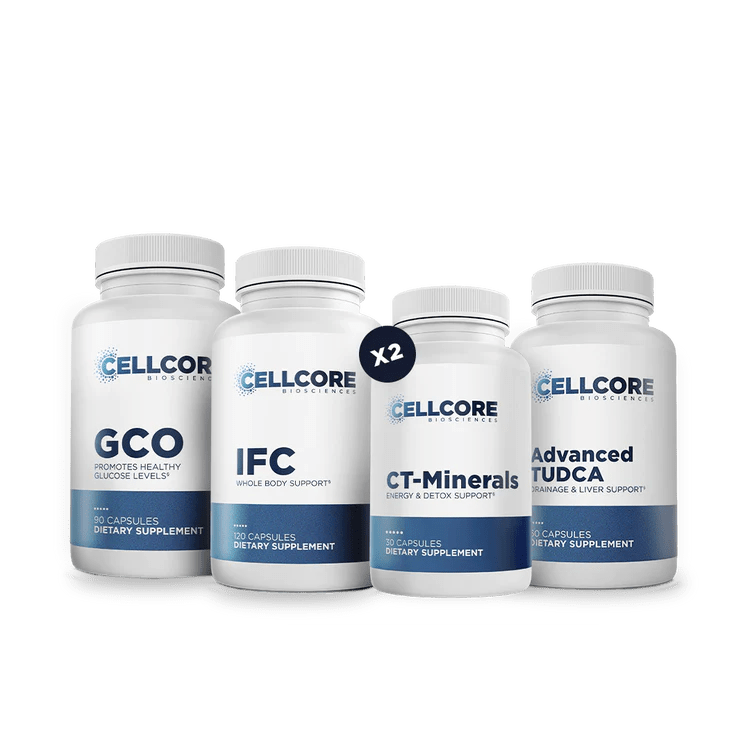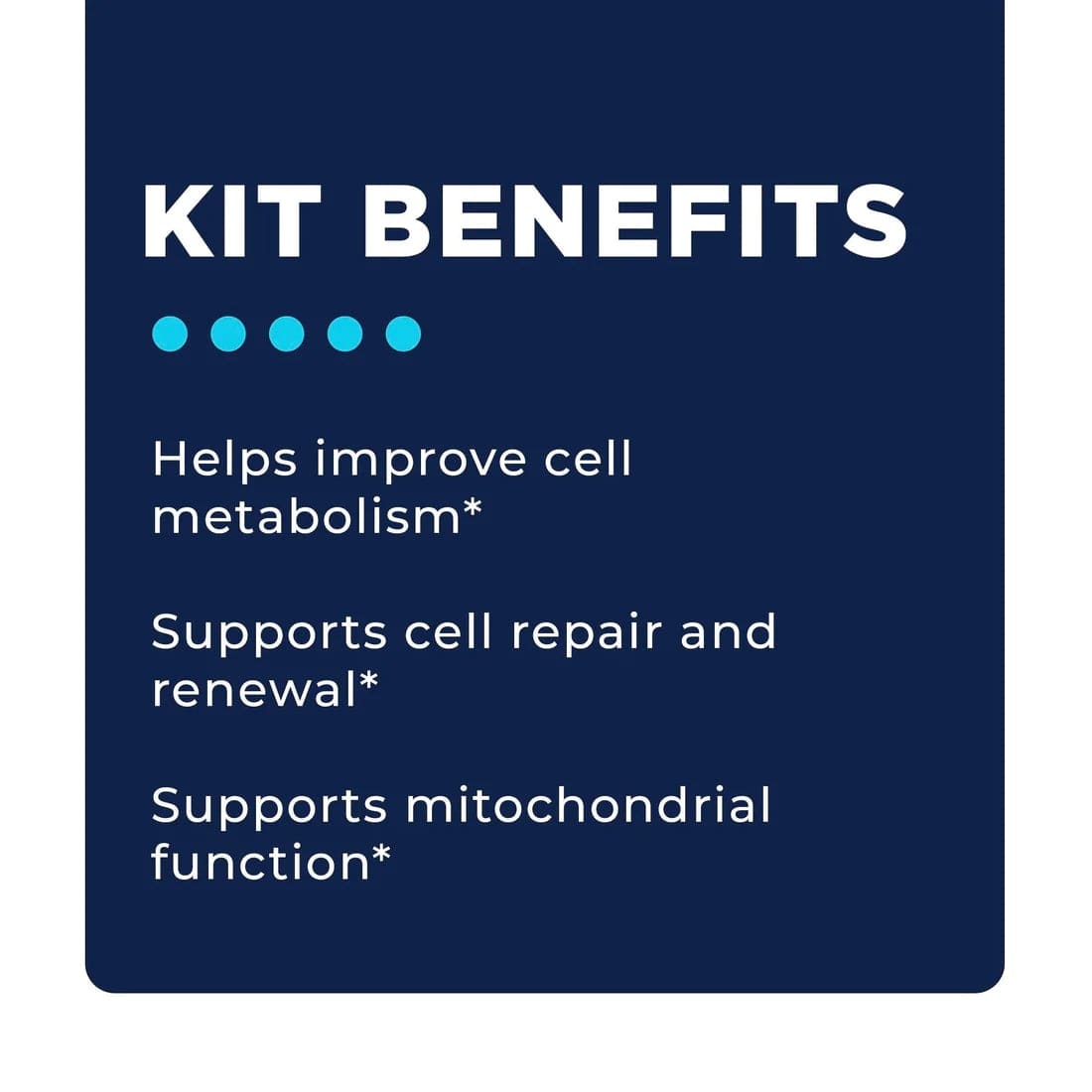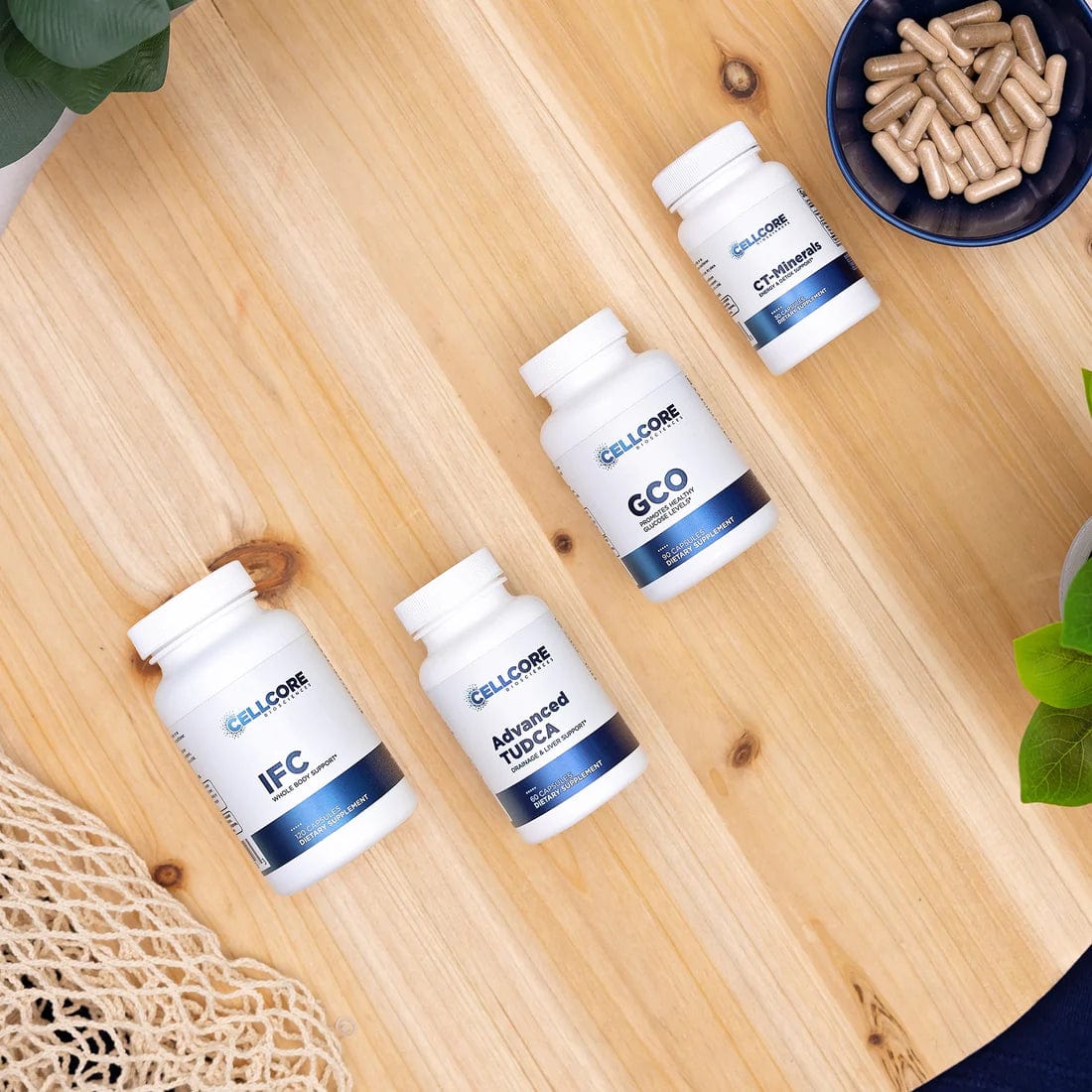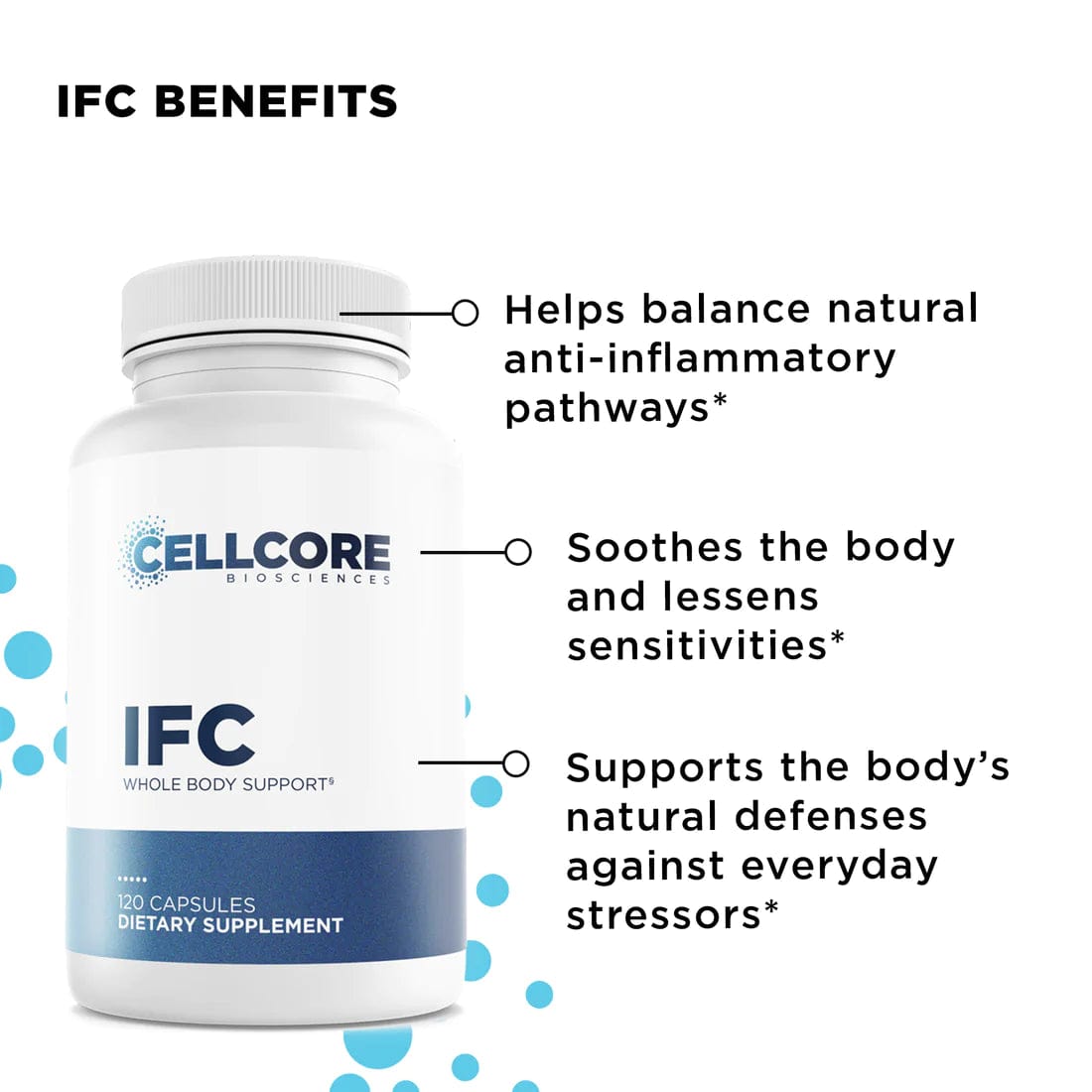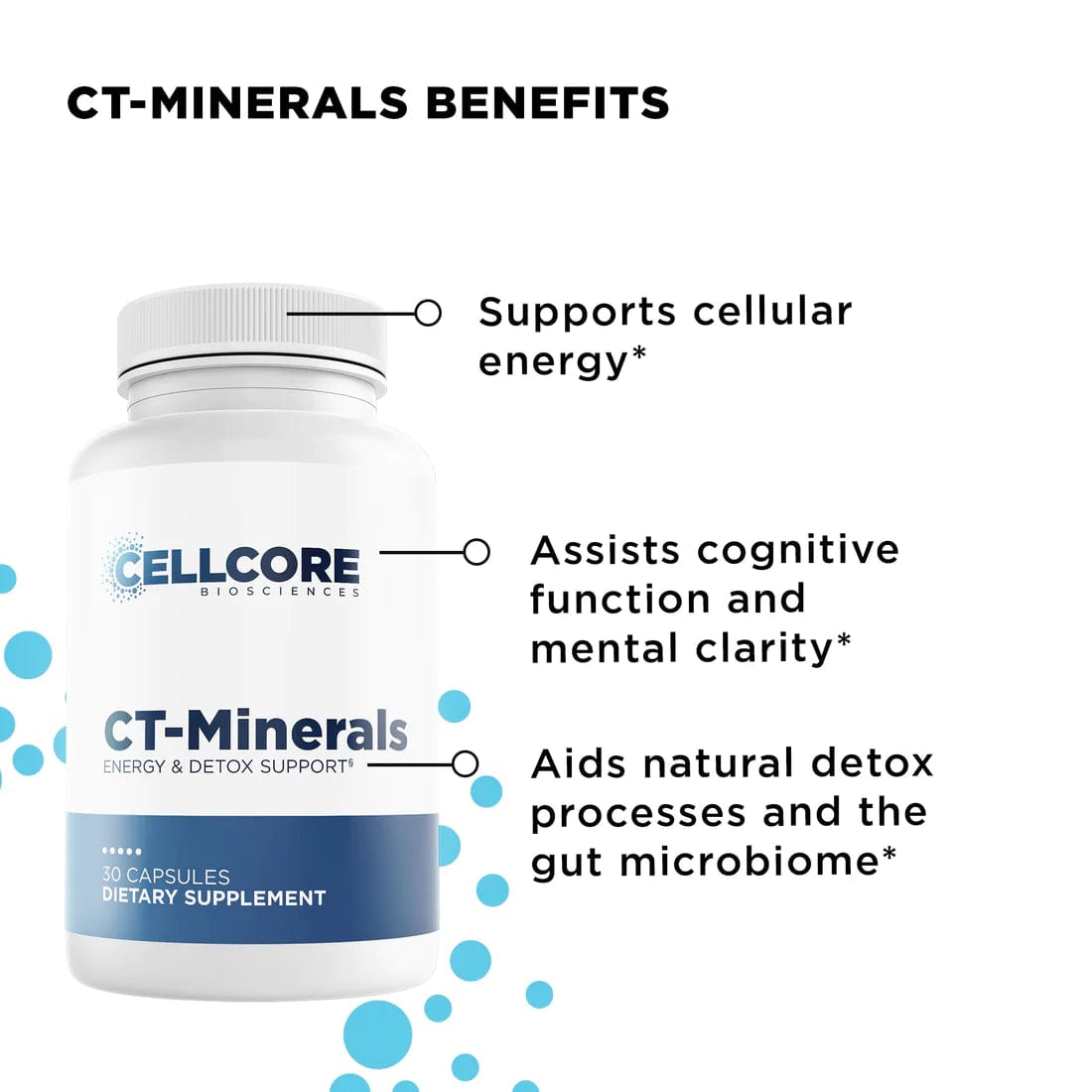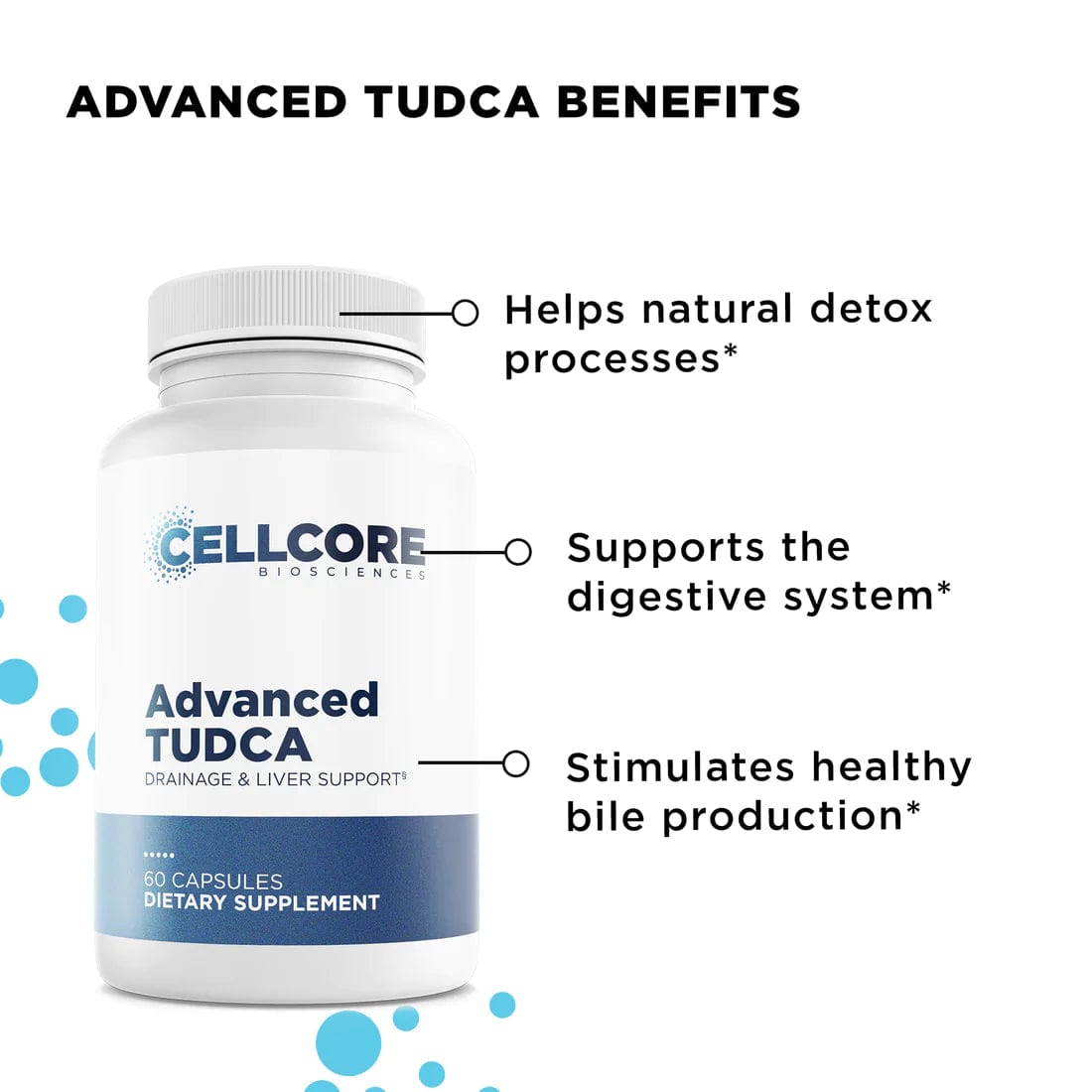 Metabolic Support Kit
The Metabolic Support Kit is designed to support the entire body and all of its processes by assisting in optimal mitochondrial function and cell metabolism, repair, and renewal.* By supporting healthy cells, you support every process in the body at the foundational level.* This includes energy production, existing healthy blood sugar levels, detoxification, digestion, hormones, immune health, and metabolism.* This kit includes supplements that support the body's natural drainage processes, so it's ideal for patients to take at any stage of their wellness journey.*
Formulated with Carbon Technology
Carbon Technology is a proprietary blend of fulvic acids and polysaccharides that support cellular repair and the body's natural ability to detoxify.* With a low pH, Carbon Technology also helps protect ingredients from being digested by stomach acid, so that they remain intact as they enter the desired location in the body.
What's Included
ADVANCED TUDCA
TUDCA (Tauroursodeoxycholic acid) is a water-soluble bile acid that's naturally produced by the body and found in liver bile. When taken as a supplement, it helps stimulate the release of bile into the digestive tract. This supports healthy digestion and drainage, the body's natural detoxification processes, and the health of the liver bile duct system.* Advanced TUDCA also supports the health of the smooth endoplasmic reticulum (ER) of all cells, which aids in metabolic health.*
CT-MINERALS
CT-Minerals provides minerals derived from fulvic acid. Sourced from the soil and decomposed plant life, these naturally occurring minerals are typically easier for the body to digest, absorb, and utilize. This bioavailable formula assists in cellular repair and renewal, cellular metabolic processes, and immune health.* It also supports mental clarity, energy production, and supports the body's natural ability to detoxify.*
GCO
GCO is formulated with nutrients and herbs — including astaxanthin, berberine HCL, cassia bark, and Masson pine bark — to support already existing healthy blood sugar levels, cardiovascular health, digestive function, and metabolism.*
IFC
Formulated with eleven herbs and botanicals — including astaxanthin, blueberry, bromelain, mulberry, and wheatgrass — IFC supports the body's natural defenses and overall system balance during periods of deeper cleansing.
KEY BENEFITS
Helps improve cell metabolism* Supports cell repair and renewal* Supports mitochondrial function*
Key Ingredients
GCO:
Berberine HCL (from Berberis aristata bark), Cassia Bark, Masson Pine Bark Extract, Astaxanthin (from Haematococcus pluvialis Extract), Fulvic Acid. Other Ingredients: Vegetable Capsule, (Hydroxypropyl Methylcellulose), MCT Oil, Polysaccharides.
IFC:
Proprietary Blend 1034 mg* *Daily Value not established. Pomegranate Seed Extract, Olive Leaf Extract, Artichoke Leaf Extract, Acai Fruit Extract (Euterpe oleracea), Bromelain, L-Citrulline, White Mulberry Fruit Extract, Broccoli Sprout Extract, Wheat Grass Extract, Blueberry Fruit Extract, Astaxanthin, Fulvic Acid Other ingredients: HPMC (Capsule), Polysaccharides.
CT-Minerals:

CT-Mineral Blend BioActive Carbon® BC1 (Humic Shale [containing Fulvic Acid]), L-Leucine, Polysaccharides (as Microcrystalline Cellulose) , : Vegetable Cellulose (Capsule). Advanced TUDCA: TUDCA (Taurouursodeoxycholic Acid), N-Acetyl Cysteine, Melatonin, Fulvic Acid, Polysaccharides, Stearic Acid, HPMC (Capsule).