Post Surgery Program
Help you body post surgery to reduce inflammation, improve lymph circulation, promote oxygen delivery, reduce swelling, improve healing time while reducing the pain one experiences.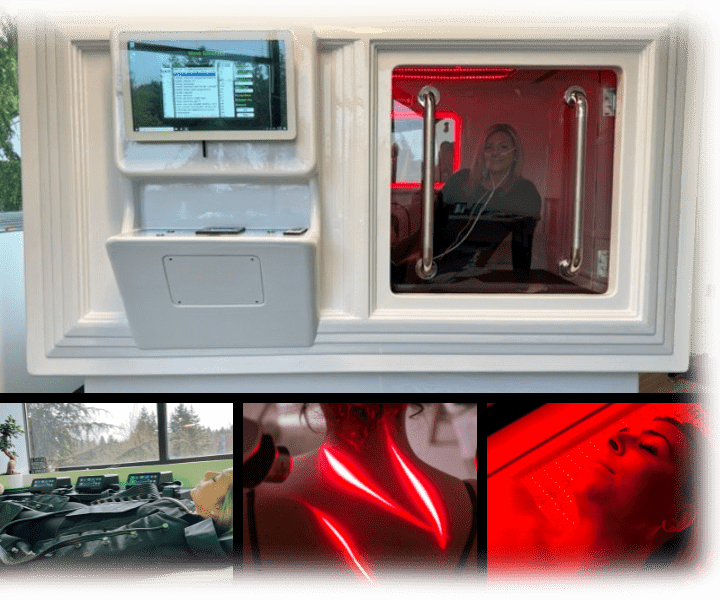 IMPROVED WOUND HEALING
We offer a two week hyperbaric oxygen therapy (HBOT), full body compression therapy, red LED therapy, low level laser thearpy (LLLT) program for Pre-Surgery and Post-Surgery clients.

It has been known for decades that hyperbaric oxygen and red laser/led therapy has miraculous wound-healing properties.
Decreased inflammation
Increasing circulation
Mobilize stem cells
Encouraging tissue regeneration
Mitigating anaerobic bacterial counts & activity
Reduced Scarring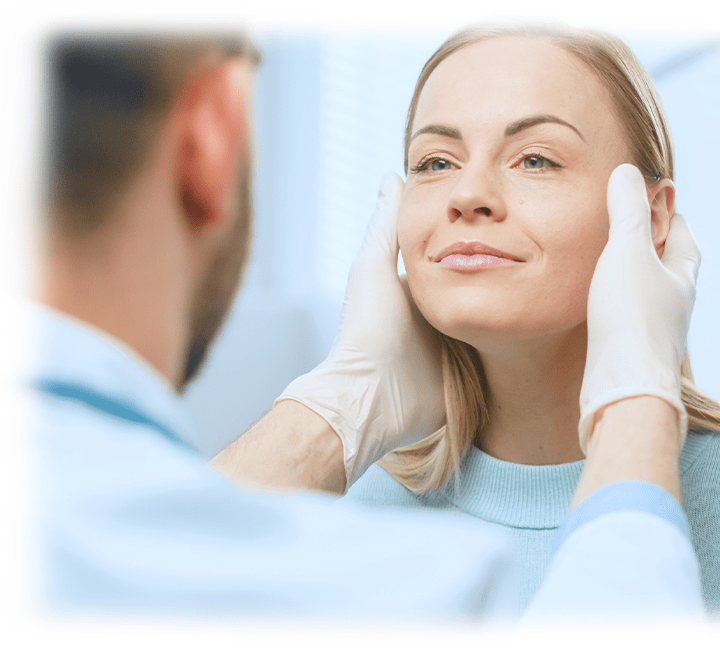 Post Surgery Care
PROGRAM OUTLINE
We offer a 10-Day program; 5-days a week, (Mon-Fri) for two weeks, performing a series of services listed below that will reduce the swelling, scaring, and pain, while also improving the healing and recovery time.
10 Red LED Table
10 Hyperbaric Chamber
10 Full Body Compression
10 Low Level Laser Treatment (LLLT)
RETAIL PRICE $1,750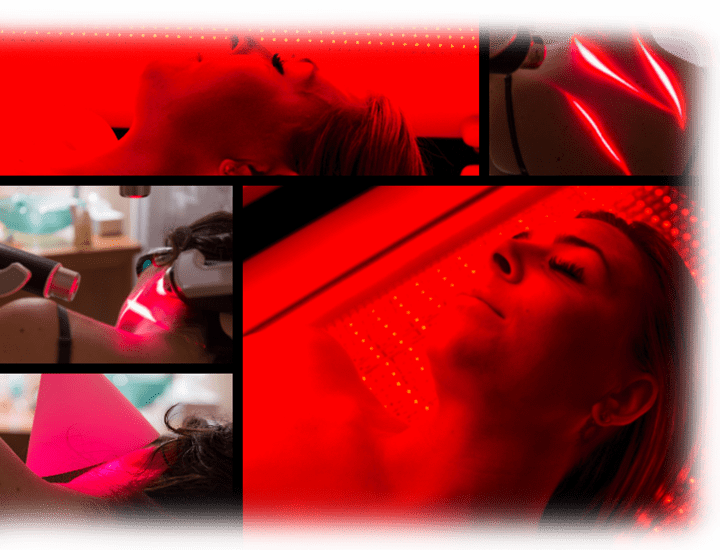 Red LED & Laser Therapy
We offer a FULL BODY Red LED Light Table that stimulates collagen, which is important for healing wounds. Our LED Light Bed uses red light therapy and infrared light therapy.
People who have had surgery and have also had red LED light therapy after the procedure. Studies have found that this form of light therapy lowers redness, swelling, and bruising, and speeds up the healing process.
We also offer Low Level Laser Therapy (LLLT) post surgical care. This treatment is performed directly over the surgical area to speed up the healing process and reduce the scarring. With over 13 years of research and clinical testing confirm laser treatment is safe and effective!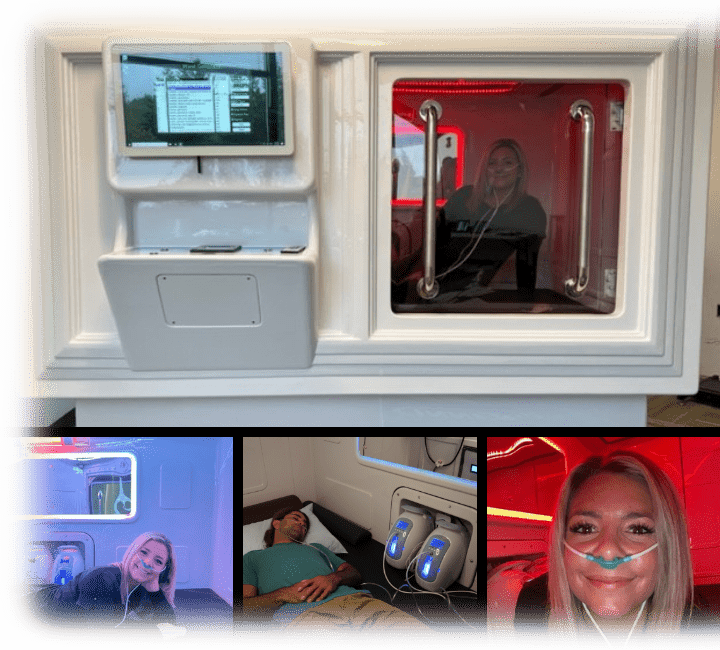 Oxygen Therapy (HBOT)
Hyperbaric Oxygen Therapy (HBOT) can dramatically reduce post-surgical bruising, swelling and inflammation. The increased collagen production can help minimize the appearance of scars. Reducing pain HBOT can reduce the need for post-procedure pain medication. It can also elevate the body's natural immune defenses to fight infection and bacteria.

We have installed a TWO PERSON hard shell, climate controlled, hyperbaric chamber that gets to 1.3 atmospheric pressure. The treatments will be scheduled for 75-minutes, time at pressure will be for 60-minutes. An ideal schedule for this service is five days in the chamber, two days off, then we repeat that same procedure for the second week.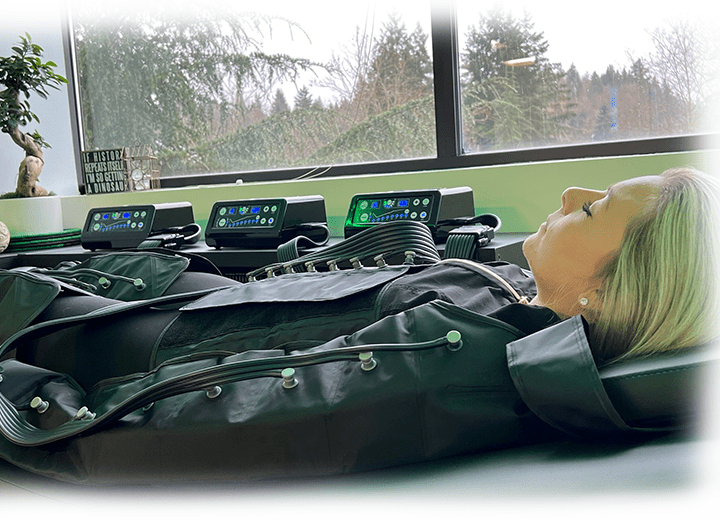 Compression Therapy
We use PressoTherapy to provide soft and rhythmic massage techniques to the body – in a state-of-the-art full body lymphatic drainage suit worn on a comfortable massage table that boosts your body's overall health, reduces swelling, inflammation and soreness by increasing lymphatic activity.

The compression therapy will be applied more therapeutic after your surgery to stop and reduce bruising and swelling.
Get in touch
Schedule recovery visit
Our customer service team will respond to your request within 24 hours to confirm your appointment or answer any questions.