First Responders
Our state-of-the-art equipment and highly skilled team of medical professionals are dedicated to supporting our first responders' health and wellness, providing them with the essential tools and therapies they need to recover and perform at their best.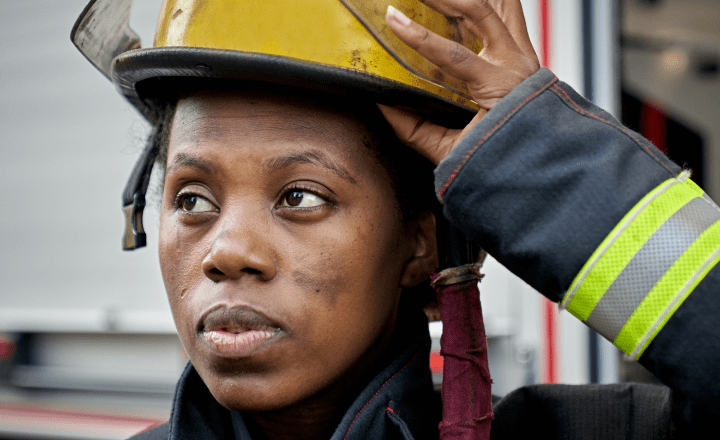 First Responders
THANK YOU FOR WHAT YOU DO EVERY DAY
Welcome to Healthy Beings, a state-of-the-art healing center dedicated to improving the physical and mental wellbeing of our first responders. We recognize the risks that come with the job, both physical and emotional, and want to provide support for these brave individuals who put their lives on the line to keep us safe.
First Responder
BENEFITS FOR YOUR BODY & MIND
Healthy Beings stands with our first responders, providing unlimited access to essential wellness services at membership prices, because your health and wellbeing matter to us.
Stress relief options
Pain management solutions
Quick recovery methods
Enhanced performance techniques
Holistic wellness services
Energy restoration therapies

MEMBERSHIP PRICING
Use of Healthy Beings Center
No monthly membership dues
Services billed at membership pricing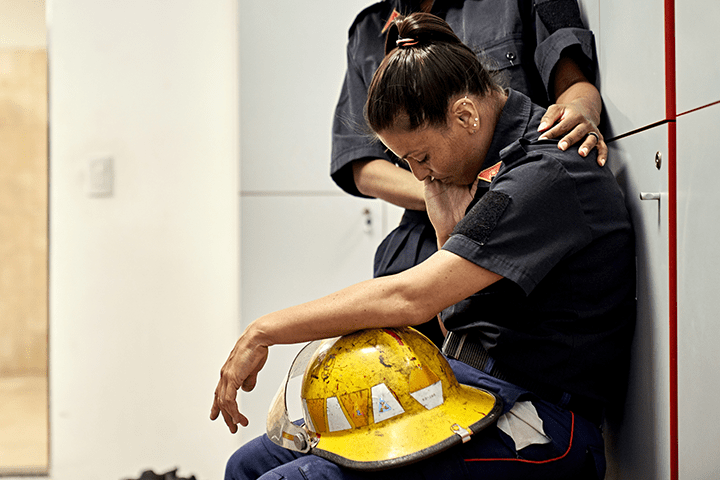 Physical & Emotional Risks
TAKING CARE OF THE PEOPLE THAT TAKE CARE OF US
First responders face physical risks every day, such as injuries from accidents or violent encounters. These risks can lead to chronic pain and discomfort, making it difficult for first responders to perform their duties.

According to the National Institute for Occupational Safety and Health (NIOSH), first responders have a higher risk of on-the-job injury and illness than workers in other professions. The stress and trauma you experience while on duty can lead to mental health issues such as anxiety, depression, post-traumatic stress disorder (PTSD), and substance abuse.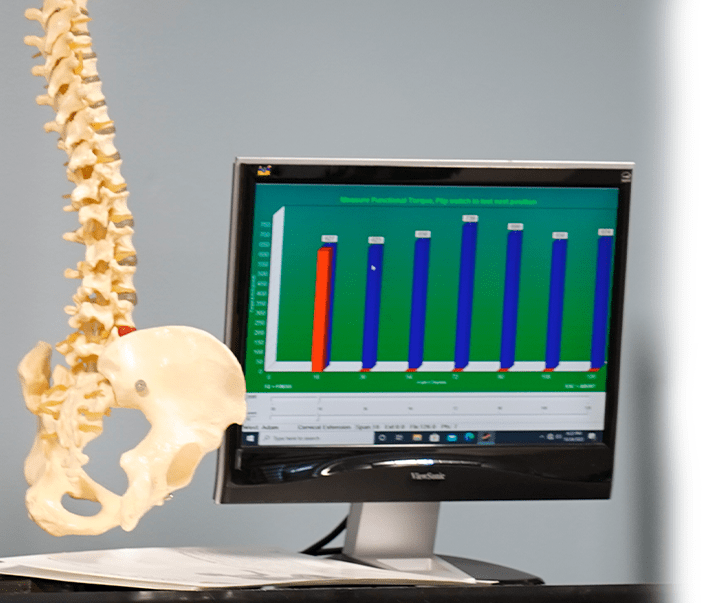 We Have Many Solutions
WE HAVE SERVICES FOR YOUR BODY
At Healthy Beings, we understand the unique challenges that first responders face and offer solutions to help alleviate physical and emotional concerns. We provide advanced medical technology, including MedX Medical Neck and Lumbar technology, spinal traction, as well as Piezowave technology to help address muscular pain patterns and trigger point pain. Our integrative approach to healthcare ensures that we address the root cause of pain, rather than just treating the symptoms.
Pain Reduction Services
EFFECTIVE PAIN REDUCTION FOR A BETTER LIFE!
We are proud to offer a range of services aimed at pain reduction for our first responders. Our approach utilizes state-of-the-art technology to provide effective and efficient treatments. The benefits of pain reduction are numerous. First responders will experience increased mobility, decreased reliance on pain medications, and improved quality of life. Additionally, reducing pain can help prevent the development of chronic pain conditions and decrease the risk of addiction to pain medications.

Our pain reduction services include:
PiezoWave Therapy
H-Wave Therapy
PEMF Therapy
Hyperbaric Oxygen Therapy (HBOT)
Red LED Light & Infrared Therapy
MUSCULOSKELETAL HEALTH
STRONGER, HEALTHIER FIRST RESPONDERS, GUARANTEED!
We understand the physical demands of your job and the importance of maintaining optimal musculoskeletal health. Our services include a range of cutting-edge equipment and training techniques to help you stay healthy and strong.

Our machines and training techniques have numerous benefits for first responders. They can help you to:
Reduce the risk of injury
Increase strength and flexibility
Improve range of motion
Decrease pain and discomfort
Enhance overall musculoskeletal health
We are committed to providing the highest quality care and support to help you stay healthy and strong. Thank you for your dedicated service to our community.
Environmental Toxins
REVITALIZE YOUR BODY, RECLAIM YOUR HEALTH WITH US
At Healthy Beings, we offer a range of services to support cellular health and help detoxify the body. Our services include (IV) Therapy, Red LED Light & Near Infrared, Radio Frequency Detoxing, Hydrogen Gas, PEMF, HBOT and Pressotherapy (full body compression), and binders for toxin removal. These treatments are designed to improve cellular health and enhance the body's natural detoxification processes.

Regular detoxing has numerous benefits for first responders. It can help to:
Reduce the risk of developing chronic diseases
Enhance immune function
Increase energy and mental clarity
Improve skin health
Promote overall well-being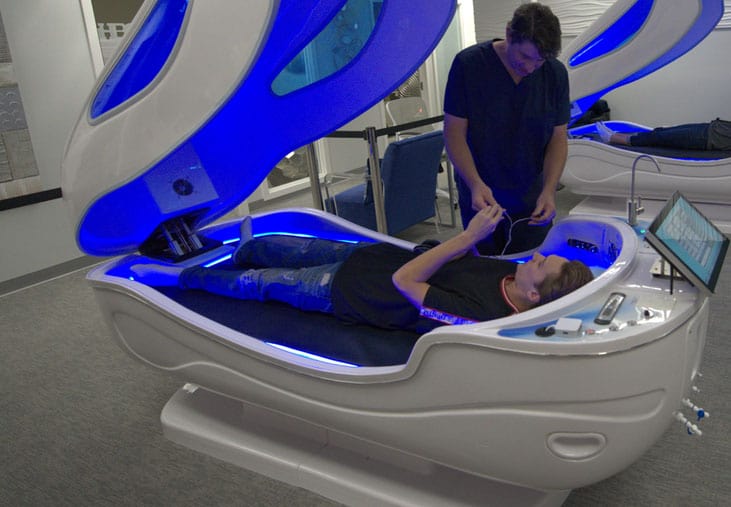 Mental & Emotional
WE HAVE SERVICES FOR YOUR MIND
One of the ways we support first responders is through our Theta Chamber. This revolutionary technology uses sound and light to stimulate the brain and promote relaxation and healing. Research has shown that the Theta Chamber therapy can help improve mood, reduce anxiety, and promote relaxation. This therapy is particularly effective for individuals suffering from PTSD. We are proud to offer this service to first responders who are suffering from mental and emotional challenges.
Brain Optimization
POWERFUL TOOL FOR BRAIN OPTIMIZATION
The theta chamber is a powerful tool for optimizing brain function and promoting mental wellbeing among first responders. Research has shown that the theta state is associated with increased activity in the prefrontal cortex, a part of the brain that is responsible for executive function, decision-making, and emotional regulation. In the theta state, the brain also produces increased levels of neurotransmitters such as serotonin, which can have a positive impact on mood and emotional wellbeing.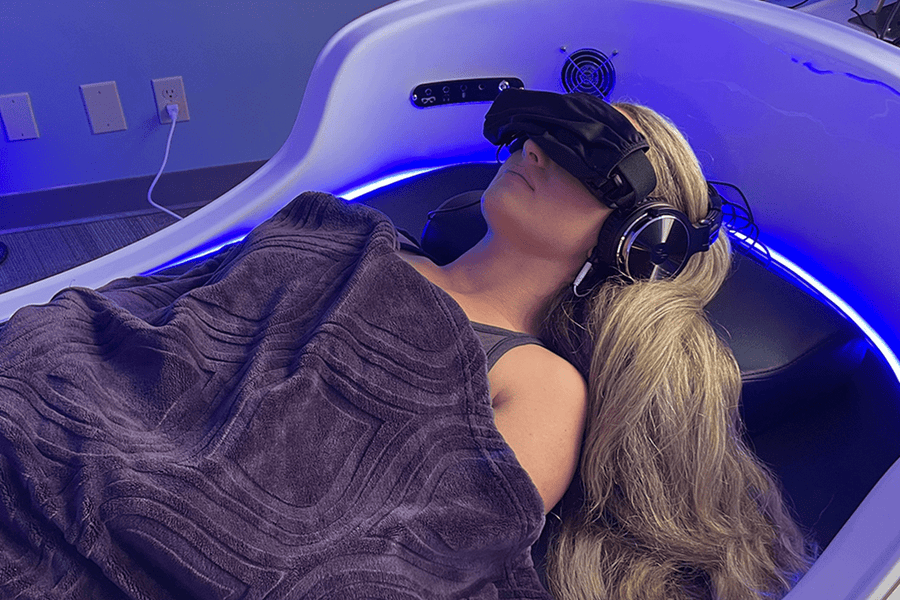 Theta Healing
POWERFUL TOOL FOR HEALING THE MIND
For first responders who are constantly exposed to high levels of stress, the theta chamber can be a valuable resource for reducing stress and promoting mental wellbeing. Additionally, the theta chamber can help first responders process and release trauma and emotional distress that they may experience as a result of their work. With regular use of the theta chamber, first responders can cultivate a greater sense of inner peace, balance, and resilience, which can positively impact all aspects of their lives.
We are here for you!
PROVIDING ACCESS FOR YOUR HEALTH AND WELLNESS
Overall, the theta chamber provides first responders with a powerful tool for optimizing brain function, reducing stress, and promoting mental wellbeing. By inducing the theta state, first responders can experience a range of benefits that can positively impact their performance on the job and in their personal lives.

We are offering first responders' access to this powerful technology at membership pricing, Healthy Beings is committed to supporting the mental and emotional wellbeing of our first responders.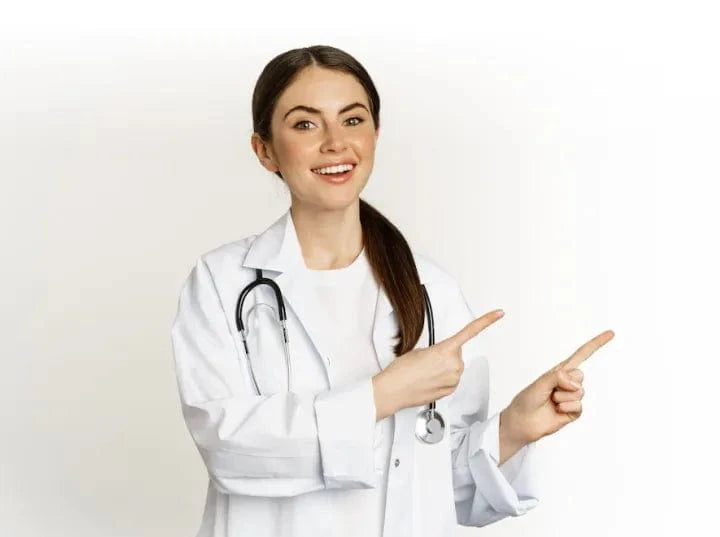 EXPERIENCE THE SERVICE
IMPROVING THE MIND AND BODY
If you are a first responder or know someone who is, we encourage you to reach out to us today. Our compassionate and knowledgeable staff are here to answer any questions you may have and to help you schedule a consultation. Together, we can work towards a healthier, happier future for our first responders.
Benefits
Stress relief options
Pain management solutions
Quick recovery methods
Enhanced performance
Holistic Wellness Services
Energy restoration therapies
Get in touch
SCHEDULE AN APPOINTMENT
Our scheduling team will respond to your request within 24 hours to confirm your appointment or answer any questions.