PiezoWave
Reduce muscle tension, improve circulation, speed up healing and more.
The Power of Piezowave
HIGH-ENERGY SOUND WAVES TARGET AREAS
Welcome to the world of Piezowave technology – a breakthrough approach to pain management and natural healing. At Healthy Beings, we offer world-class Piezowave therapy services to help our clients alleviate pain, improve mobility, and enhance overall wellness. Our innovative technology uses high-energy sound waves to target affected areas of the body, promoting natural healing and regeneration.
PIEZOWAVE THERAPY
BENEFITS FOR PAIN & INFLAMMATION
Experience the life-changing benefits of Piezowave therapy at Healthy Beings. Our state-of-the-art technology targets chronic pain, reduces inflammation, speeds up recovery, and enhances athletic performance. Don't let pain hold you back - book your appointment now and start feeling your best.
Pain relief
Faster healing
Improved circulation
Muscle relaxation

Session: 20-Minutes
RETAIL PRICE $60
SAY GOODBYE CHRONIC PAIN
REDUCE INFLAMMATION AND A LOT MORE...
Here are just a few of the many benefits of Piezowave therapy:

Relief from Chronic Pain: "Piezowave therapy is an excellent alternative to surgery and traditional pain management techniques," says Dr. John Smith, a leading sports medicine specialist. "The high-energy sound waves stimulate the body's natural healing processes, reducing inflammation and pain while promoting cell growth and tissue regeneration."
Perform at Your Best
OVERCOME CHRONIC PAIN AND STIFFNESS
Improved Mobility and Flexibility: "As an athlete, I was constantly pushing my body to the limit, which led to chronic pain and stiffness in my shoulders and back," says professional soccer player David Beckham. "Piezowave therapy has been a game-changer for me, allowing me to move more freely and perform at my best."
Accelerate Your Recovery
FASTER HEALING FROM INJURIES AND SURGERIES
Faster Recovery from Injuries: "Piezowave technology has been a valuable tool in my practice for helping patients recover from injuries and surgeries," says Dr. Jane Lee, a board-certified orthopedic surgeon. "The therapy accelerates the healing process by increasing blood flow, reducing inflammation, and promoting the growth of healthy tissue."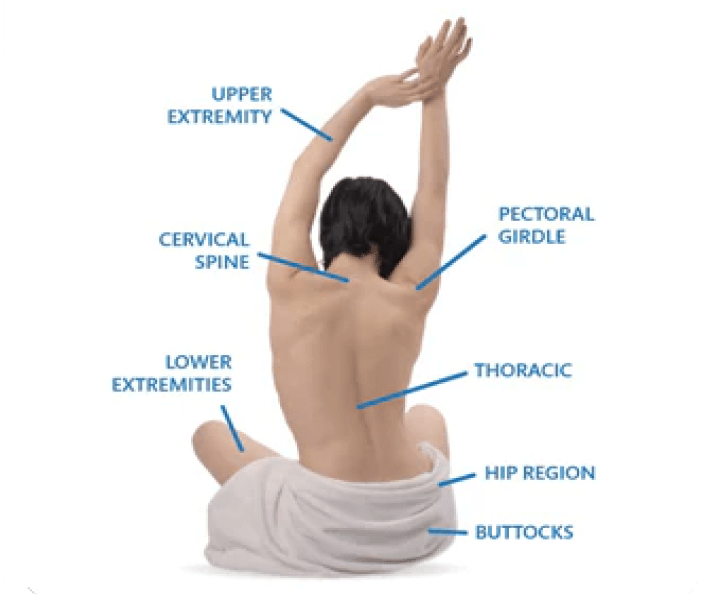 Treats Discomfort From
Muscle tightness and restrictions
Tendinopathy
Trigger Points
Repetitive stress injuries
Soft tissue strains
Bone spurs
Bursitis
Plantar fascitis
Tennis elbow
Chronic inflammation of tendons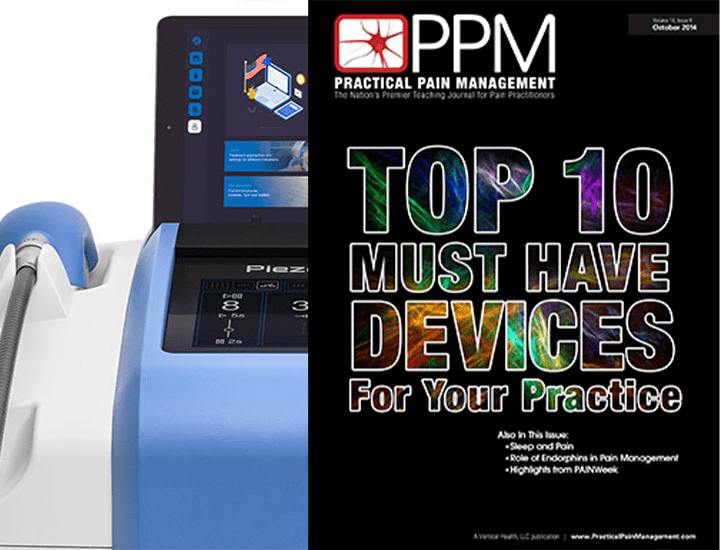 Non-Invasive and Safe
NO SIDE EFFECTS OR DOWNTIME REQUIRED
Non-Invasive and Safe: "Piezowave therapy is a non-invasive and safe treatment option for a wide range of musculoskeletal conditions," says Dr. James Davis, a renowned pain management specialist. "Unlike surgery and medication, Piezowave therapy has no side effects and requires no downtime."
Top Piezowave FAQ's
Piezowave is a non-invasive medical treatment that uses high-energy acoustic waves to stimulate healing and regeneration in injured tissues. It works by increasing blood flow, promoting cell growth and tissue repair, and reducing inflammation and pain. Piezowave can be used to treat a wide range of acute and chronic musculoskeletal conditions, including tendonitis, plantar fasciitis, back pain, shoulder pain, and tennis elbow.
Piezowave is generally well-tolerated and does not cause significant pain or discomfort. Some clients may experience mild discomfort or soreness during and after the treatment, but this usually subsides within a few hours. There are minimal risks associated with Piezowave, and serious side effects are rare.
Piezowave therapy has been shown to be effective for treating chronic musculoskeletal pain, such as chronic low back pain and tendinopathy. One study published in the Journal of Pain Research found that Piezowave therapy was effective in reducing pain and improving function in patients with chronic lateral epicondylitis (tennis elbow).
The number of Piezowave sessions required varies depending on the patient's condition and individual needs. Typically, a course of treatment consists of 3-6 sessions spaced one week apart. Each session lasts about 15-20 minutes.
Piezowave can be used as a stand-alone treatment or in combination with other therapies such as physical therapy, chiropractic care, or massage therapy. In some cases, combining Piezowave with other therapies may enhance its effectiveness.
There is a growing body of scientific evidence supporting the effectiveness of Piezowave for pain relief and healing. Studies have shown that Piezowave can improve pain, function, and quality of life in patients with musculoskeletal conditions. It has also been shown to promote tissue healing and regeneration, reduce inflammation, and stimulate the immune system. One meta-analysis of randomized controlled trials found that Piezowave was effective in reducing pain and improving function in patients with chronic plantar fasciitis.
Piezowave can be used to treat a variety of sports injuries, including tendonitis, muscle strains, and ligament sprains. It may also be used to enhance athletic performance by promoting tissue healing and reducing inflammation. Some athletes use Piezowave as part of their recovery regimen to help prevent injuries and improve overall performance.
Piezowave is a type of focused shockwave therapy that uses a unique type of acoustic wave called a "planar wave." This type of wave has been shown to be more effective in treating certain conditions than traditional shockwave therapy, which uses a different type of wave called a "radial wave." Piezowave also has a deeper penetration depth than radial shockwave therapy, which may make it more effective for treating deeper tissues.
Piezowave therapy is considered a non-invasive procedure and is not typically covered by insurance. However, some insurance plans may cover the cost of treatment if it is deemed medically necessary.
Piezowave is generally safe for most patients, but there are some individuals who should not receive the treatment. This includes pregnant women, individuals with pacemakers or other electronic implants, and those with certain medical conditions such as cancer or blood clotting disorders. It is important to consult with a qualified healthcare provider before undergoing Piezowave treatment.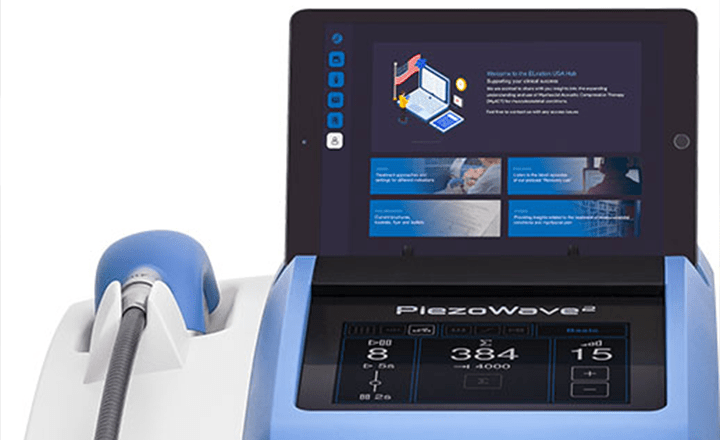 Experience Pain Management
ACHIEVE YOUR HEALTH AND WELLNESS GOALS
At Healthy Beings, we are committed to providing our clients with the highest level of care and expertise. Our experienced therapists use state-of-the-art Piezowave technology to deliver customized treatment plans based on each client's unique needs and goals. Whether you are an athlete recovering from an injury or simply looking to reduce chronic pain and improve your quality of life, Piezowave therapy may be the solution you have been searching for.

Contact us today to learn more about our Piezowave therapy services and how we can help you achieve optimal health and wellness.
Well Studied and Effective Treatment

PiezoWave technology is very well researched with over 250 studies. It is effective in treating chronic injuries that are notorious for being difficult to resolve, or otherwise require surgical interventions. Extracorporeal shockwave therapy (ESWT)—also known as acoustic compression, myotripsy, and/or shockwave therapy—has rapidly become the gold standard for the treatment of chronic, calcified, mineralized, and fibrotic tissue stemming from longstanding trauma.

Article: Practical Pain Management Vol. 14, Issue 9

LEARN MORE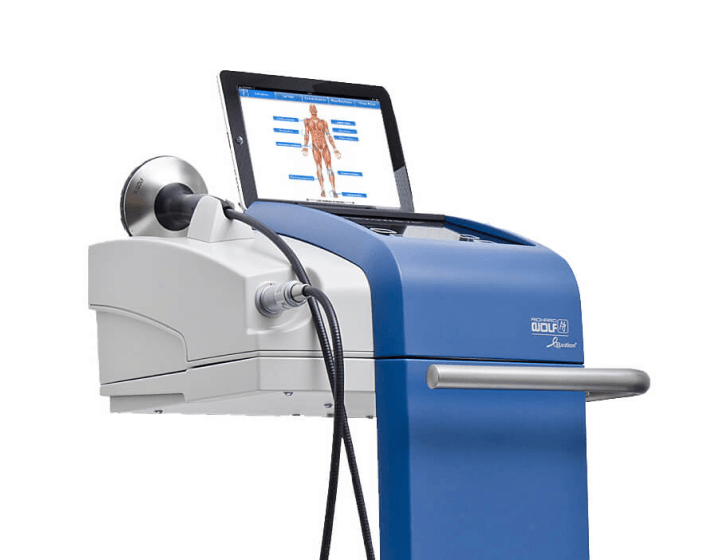 Purpose of PiezoWave
RECOVER FASTER & REDUCE INFLAMMATION
Also known as "radial pulse wave therapy," PiezoWave is an extremely effective, non-invasive solution for musculoskeletal pain. High-energy percussion waves are used to deliver a precise, deep tissue massage by compressing and manipulating the target tissue. The result is a breakdown of painful calcified or scarred tissue, increased circulation, reduced pain, stimulated metabolic activity and a healthy inflammatory response to facilitate healing.

Do you have sore muscles, a nagging tendonitis problem, or plantar fasciitis? Try our PiezoWave!
Get in touch
SCHEDULE AN APPOINTMENT
Our scheduling team will respond to your request within 24 hours to confirm your appointment or answer any questions.