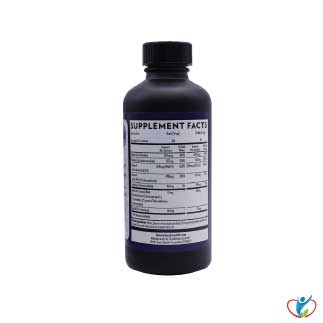 A combination of powerful ingredients that will support your immune system to give you the best chance of fighting off bacteria, viruses, and other nasty bugs. 
Immune Charge+
A potent blend for fasting-acting support against seasonal immune challenges. Standardized Haschberg elderberry and high doses of vitamins C, A, D, E, and K1/K2 combine to help strengthen the body's natural defenses when you need them most.*
Additional Information
Immune Charge+ 
First-Line Immune Support
Immune Intensive – Can be taken for regular or intensive use as directed by your healthcare practitioner. Includes a powerful 2 mg vitamin C, 10,000 IU vitamin D, 25,000 IU vitamin A per shot to support a healthy immune response.*
Aid for Health Disruptions – In traditional herbalism, elderberry has been used to support immune defenses and common health disruptions.*
Support Respiratory Health – Vitamin C supports lung cells to aid respiratory health. Vitamin E helps safeguard delicate cell membranes.*
Rapid Effect – Our advanced liposomal technology bypasses the typical absorption barriers of these key ingredients and begins circulating in the body as soon as it hits the tongue.*
How To Use
How To Use
Take 1 tsp (5 mL) daily, or as directed by a your healthcare professional.
Warnings
Follow instructions included with this product.
This product is contraindicated in an individual with a history of hypersensitivity to any of its ingredients.
If pregnant, consult your health professional before using this product.
These statements have not been evaluated by the Food and Drug Administration. This product is not intended to diagnose, treat, cure, or prevent any disease. If pregnant, consult a physician before use.
Ingredient Information
Ingredient Amounts:
Serving Size: 10 mL (2 Tsp)
Servings Per Container: 10
Name

Amount

Vitamin A (as Palmitate)

6250mcg

Vitamin C (as Sodium Ascorbate)

1667mg

Vitamin D (as Cholecalciferol)(D3)

208mcg(8333IU)

Vitamin K (as K2 (MK7), K1 (phytonadione))

875mcg

Sodium (as Sodium Ascorbate)

208mg

ElderCraft® European Black
Elderberry Extract (Sambucus nigra L.),
(1 tsp contains 2.65 grams of black elderberry herb equivalent)

167mg

DeltaGOLD® Tocotrienols

33mg

Other Ingredients: Water, Glycerin, Ethanol, Phospholipids (from purified sunflower seed lecithin), Vitamin E (as Tocofersolan), citric acid, natural citrus oils.