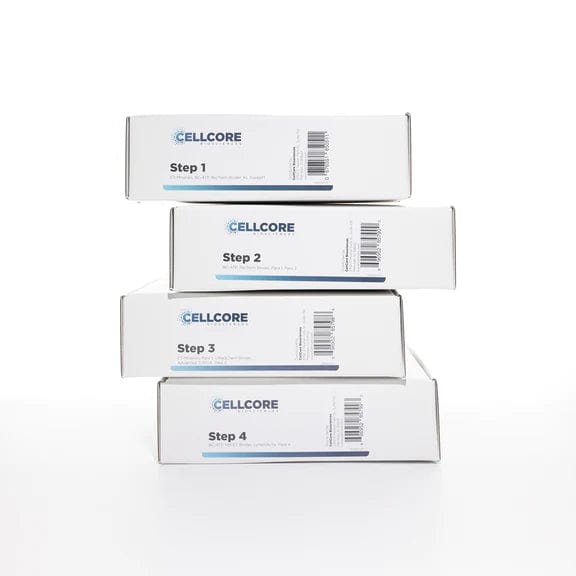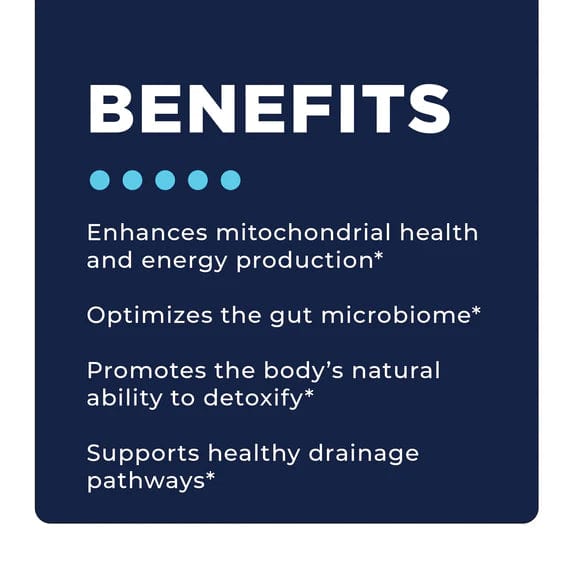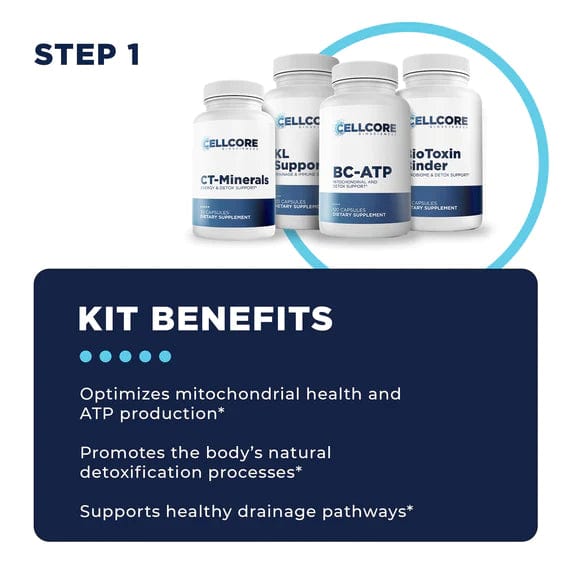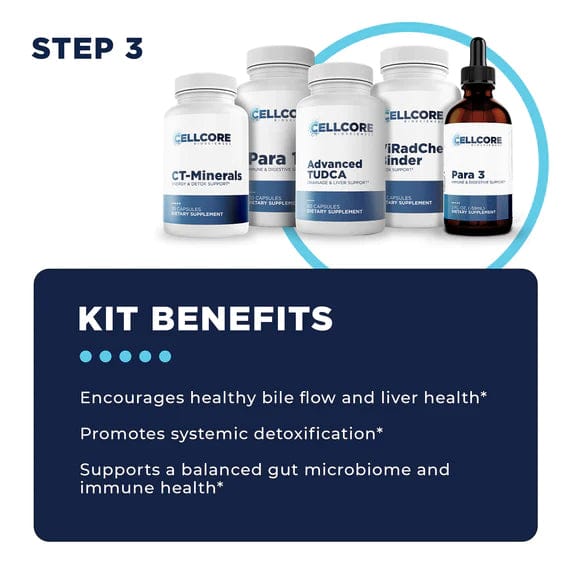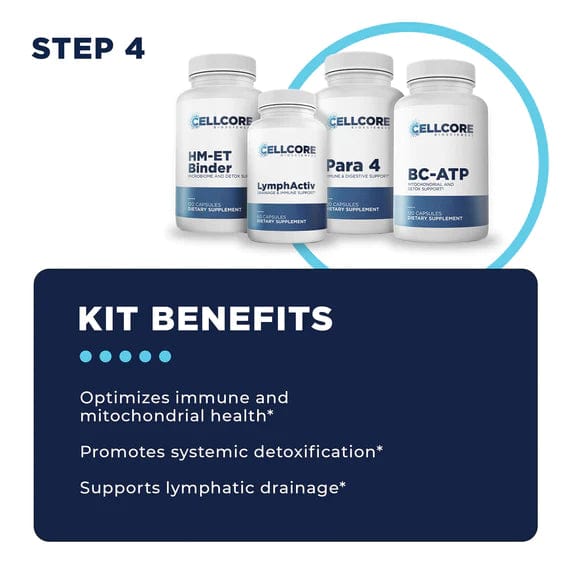 Address the root causes to your symptoms and impaired health with the Foundational Detox Protocol. Designed to open and support drainage pathways to prepare for further detox and elimination of pathogens and toxins stored deep in the body, compromising your health.
Foundation Detox Protocol
If you're dealing with low levels of chronic illness, infection, or symptoms that come and go, the foundational protocol is a great place to start. This 4 month, 4 step approach was created to help you touch on the main aspects of health restoration that are foundational for your success.
When used in the recommended sequences, they can help get to the root cause of symptoms and optimize your health. 
What's included in the Foundational Protocol?
Step 1

Begins with one bottle each of Advanced TUDCA, BioToxin Binder, and CT-Minerals as you begin focusing on energy and drainage.

Step 2

Changes over to one bottle each of KL Support, Para 1, Para 2, ViRadChem Binder, CT-Minerals as you dial in on gut health and immune support.

Step 3

Maintains Para 1 and ViRadChem Binder while adding one bottle each of LymphActiv, HydrOxygen, and Para 3. This helps build momentum for deeper detox.

Step 4

Finishes off by adding in one bottle each of Fulvic Iodine, HM-ET Binder, Inflamma Control, and CT-Minerals to address lingering everyday toxins.