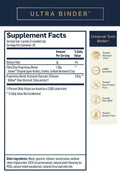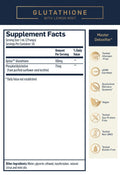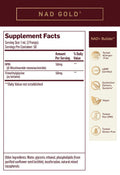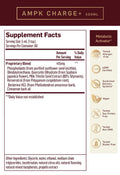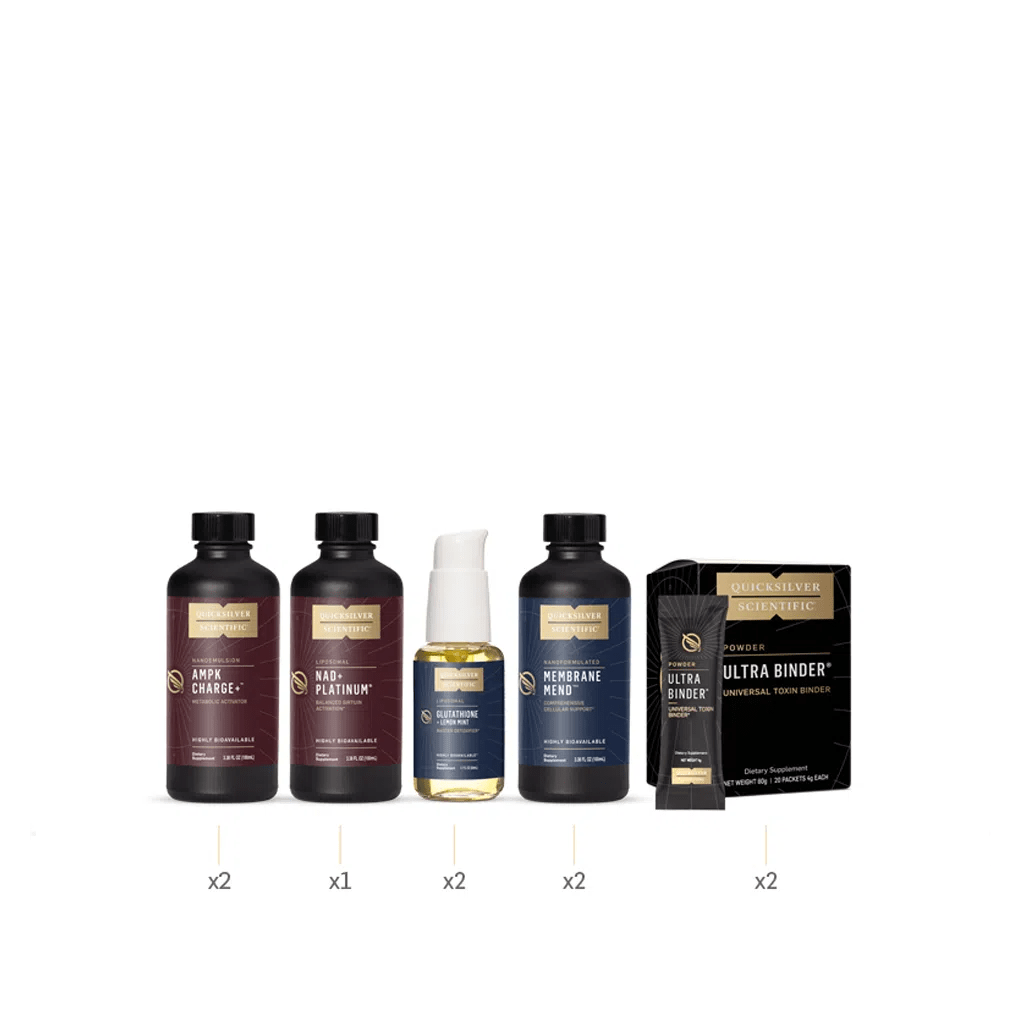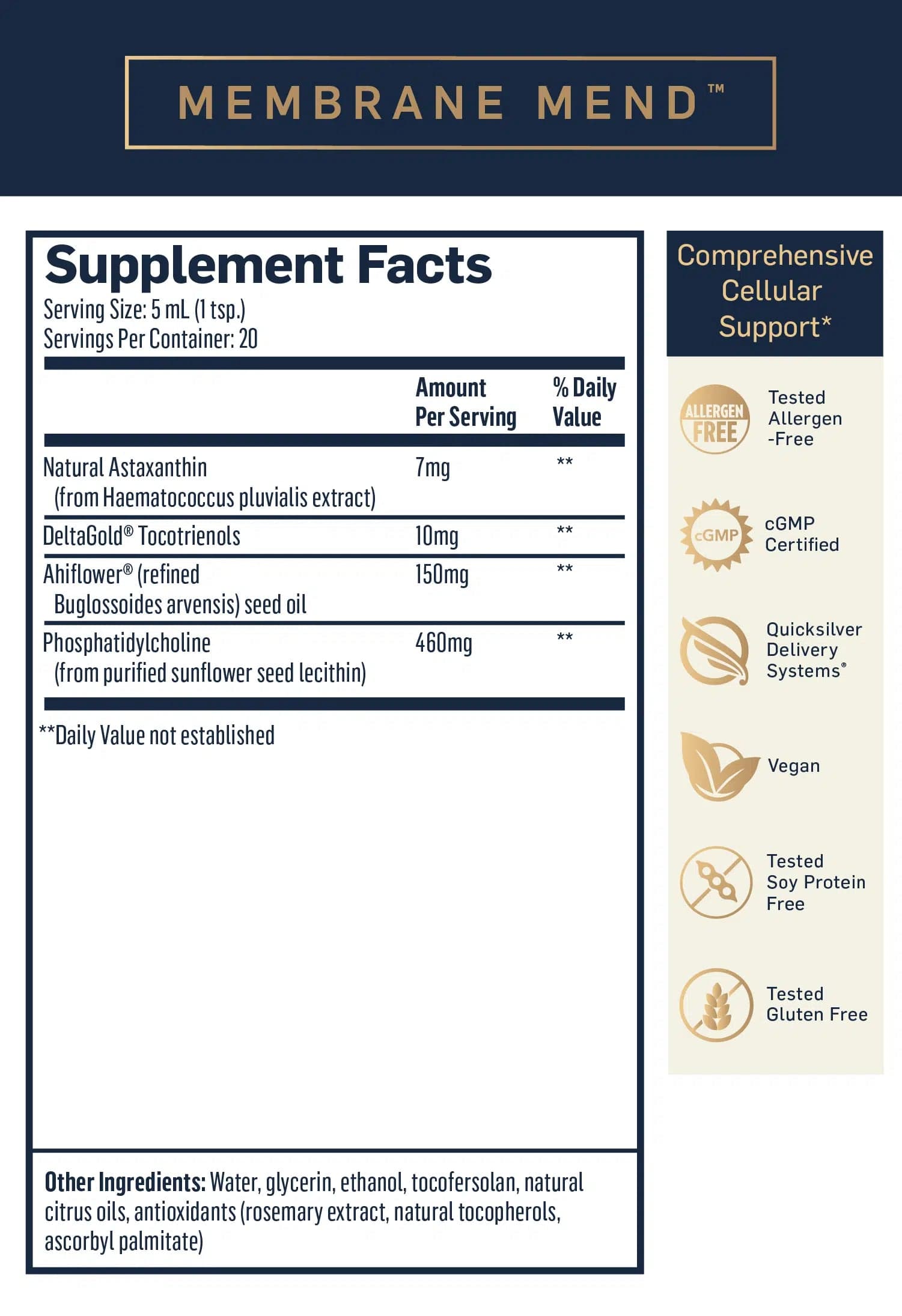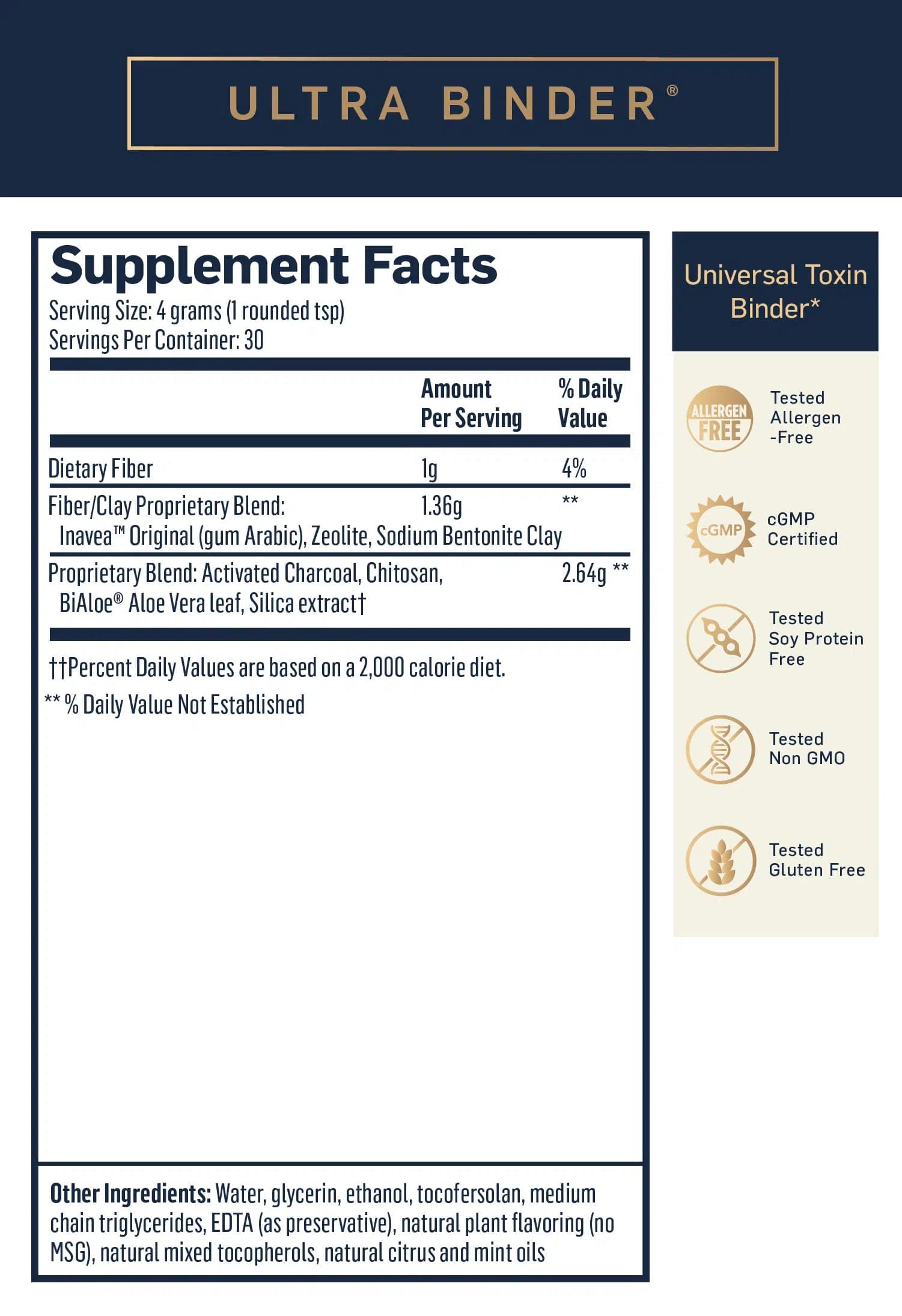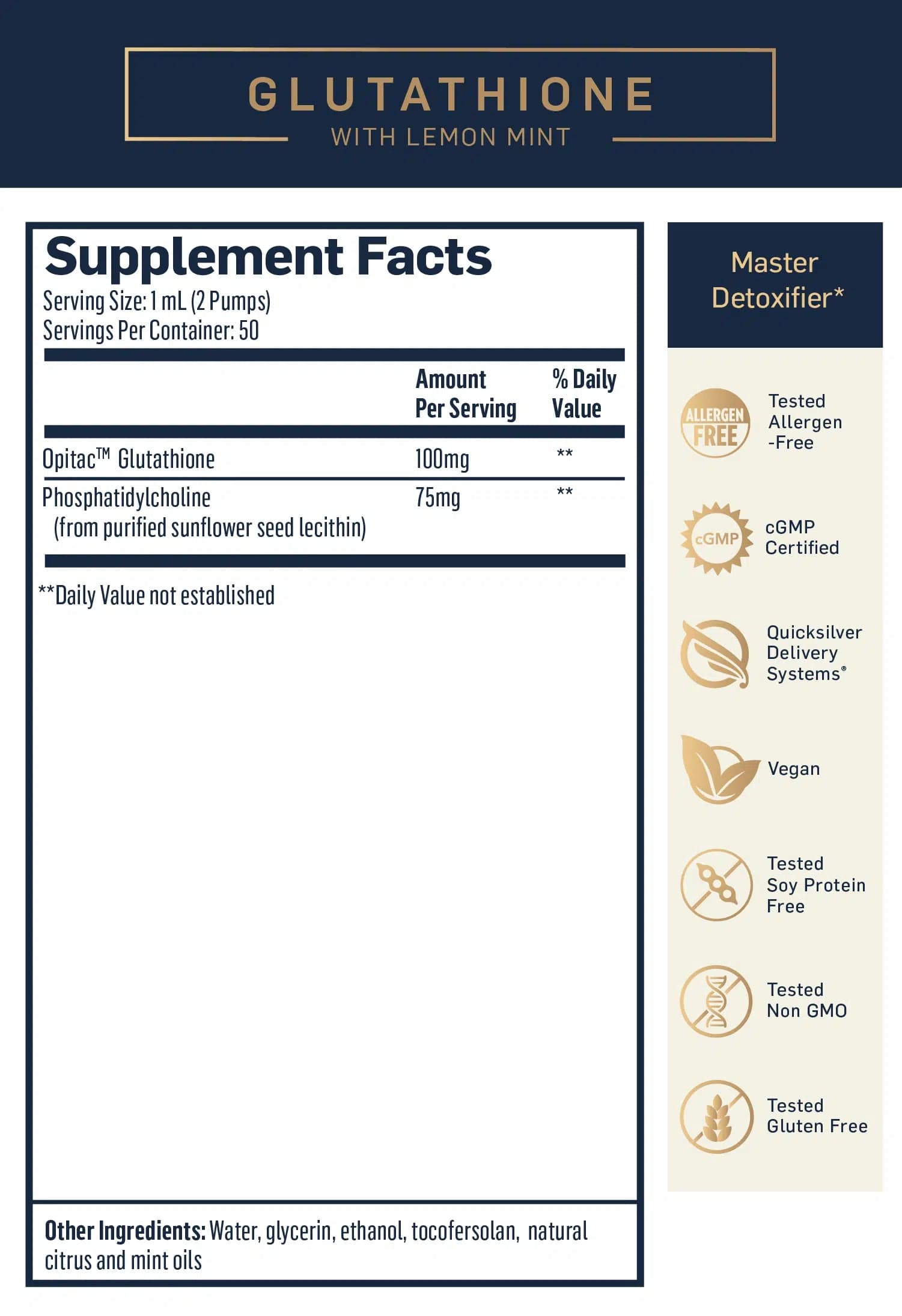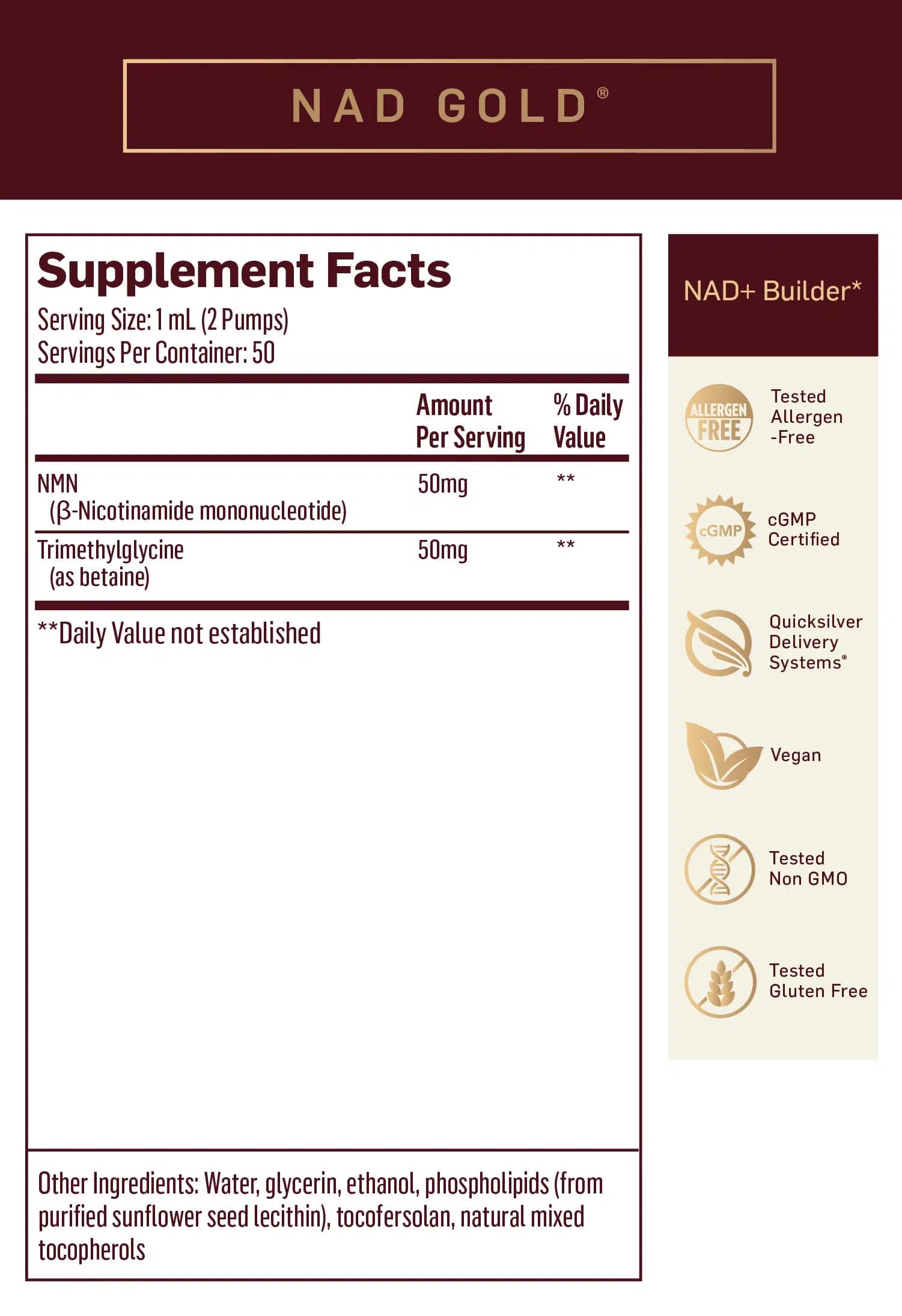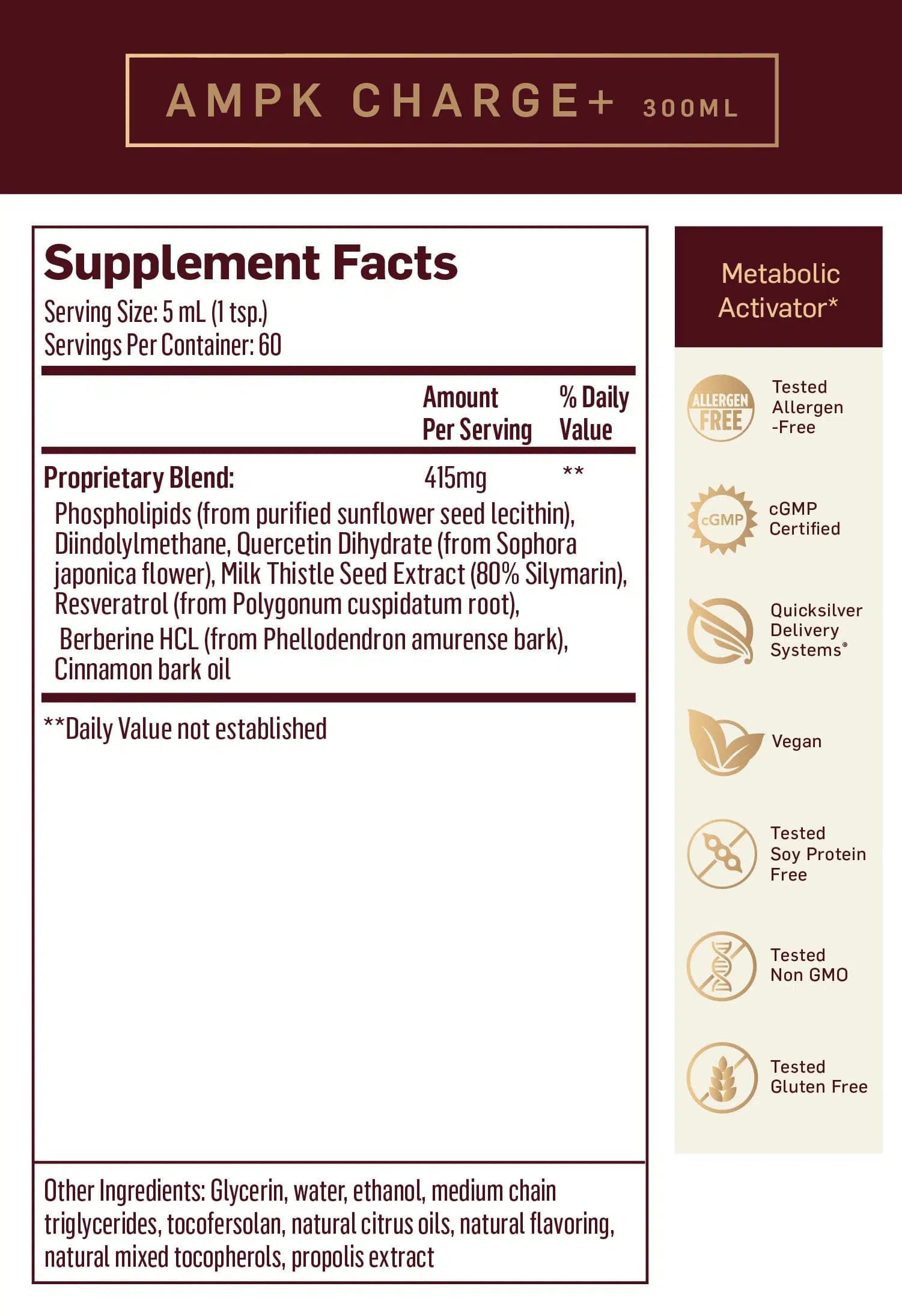 Bio-Age Activate Protocol
Includes a Patent Pending Formula
Our Bio-Age Activate protocol activates biochemical pathways that support a healthy and flexible metabolism, help increase levels of the foundational longevity molecule NAD+, and support cellular and organelle membrane function—all essential aspects of healthy aging. Taken on its own or followed by another Bio-Age module, this multi-product system will help empower you on your longevity journey.*
This 28-day protocol includes:
2 Bottles, AMPK Charge
1 Bottle, NAD+ Platinum
2 Bottles, Liposomal Glutathione
2 Bottles, Membrane Mend™
2 Boxes, Ultra Binder® Stick Packs
AMPK Charge+ – A healthy regulator of metabolism, AMPK Charge+ supports the activation of the ancient AMPK energy pathway supporting healthy blood sugar levels, fat burning and utilization, and autophagy, the body's cellular "housekeeping" system.*
NAD+ Platinum® – Our signature all-in-one longevity formula, NAD+ Platinum, targets three vital aging pathways: NAD+ generation, sirtuin activation, and methylation.*
Liposomal Glutathione – supports the body's antioxidant and detoxification capabilities to further along cell clean-up and function.*
Ultra Binder® – Supports the elimination of toxins released through AMPK activation.*
Membrane Mend™ – Our cell membrane nourishing supplement, encourages resilient and well-functioning cell membranes, a prerequisite for healthy metabolism—and longevity.*
Energizing longevity pathways
Amplify Metabolism, Energy, and More*
It's no secret, age optimization is highly dependent on the health and flexibility of your metabolism. A clean, optimal-burning metabolism supports much more than weight – it also supports healthy blood sugar levels, energy, and brain function†. The Bio-Age Activate protocol nurtures these aspects of wellness by encouraging the AMPK pathway, a central regulator of metabolism, supporter of our mitochondria, and our body's natural cellular "housekeeping" system. In this protocol, the AMPK pathway is powered by our metabolic-activator product, AMPK Charge+™, a synergistic blend of resveratrol, quercetin, berberine, DIM, milk thistle, and cinnamon.*
Power Longevity Pathways*
NAD+ (nicotinamide adenine dinucleotide) is a signaling molecule present in every cell of the body that naturally declines with age†. NAD+ is critical for DNA repair, cellular energy production, and gene expression. NAD+ Platinum® is an age optimization formula powering three critical pathways to support longevity: NAD+ generation, sirtuin activation, and methylation. This formula includes nicotinamide mononucleotide (NMN), a direct precursor to NAD+, methylation-supporting B vitamins to help replenish nutrients used in the generation of NAD+, and resveratrol and quercetin to support sirtuin activation, essential proteins that help regulate biological aging.*
Strengthen Biological Detox*
Through its metabolic-activating capabilities, AMPK supports lipolysis, the breakdown of fats in the body, and autophagy, a cellular cleanup process. Both of these actions support the mobilization of toxins and cellular waste†.* We've included two detoxification support products to help usher toxins from the body safely. Liposomal Glutathione provides a highly bioavailable form of glutathione, the body's master detoxifier and most potent antioxidant, and Ultra Binder®, a powerful blend of natural binding agents to help catch mobilized toxins in the gut for safe and effective removal.*
Maintain Membrane Integrity*
Cellular and mitochondrial membranes are the initiation point for critical signaling pathways involved in whole-body health. Damage to membranes may act as a "pacemaker" in the biological process, controlling the rate at which we age†. Nanoemulsified Membrane Mend™ delivers phosphatidylcholine, the building block of cell and mitochondrial membranes, along with plant-based essential fatty acids and potent membrane antioxidants to support healthy functioning cells as we age.*
Additional products considerations based on individual needs (sold separately):

BitterX: Supports bile flow and production*
D3K2: Vitamin D status and immune support*
CBD Synergies-PN: Support for an overactive immune response and associated discomforts*
QuintEssential® 0.9: Calming mineral supplement supporting a healthy parasympathetic (rest, digest, repair) response*
Protocol comes with complete instructions. If pregnant, breastfeeding, or planning to become pregnant, consult your physician before use.