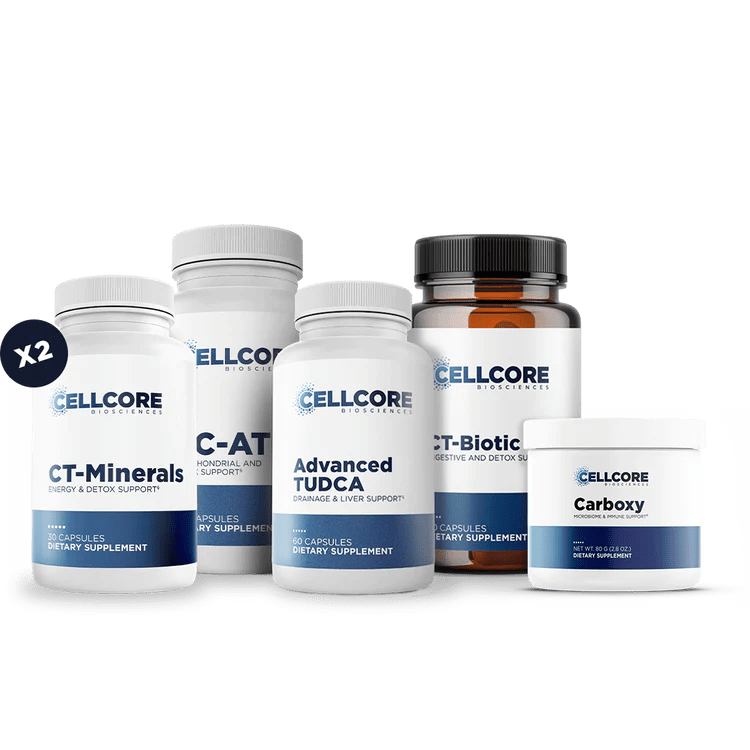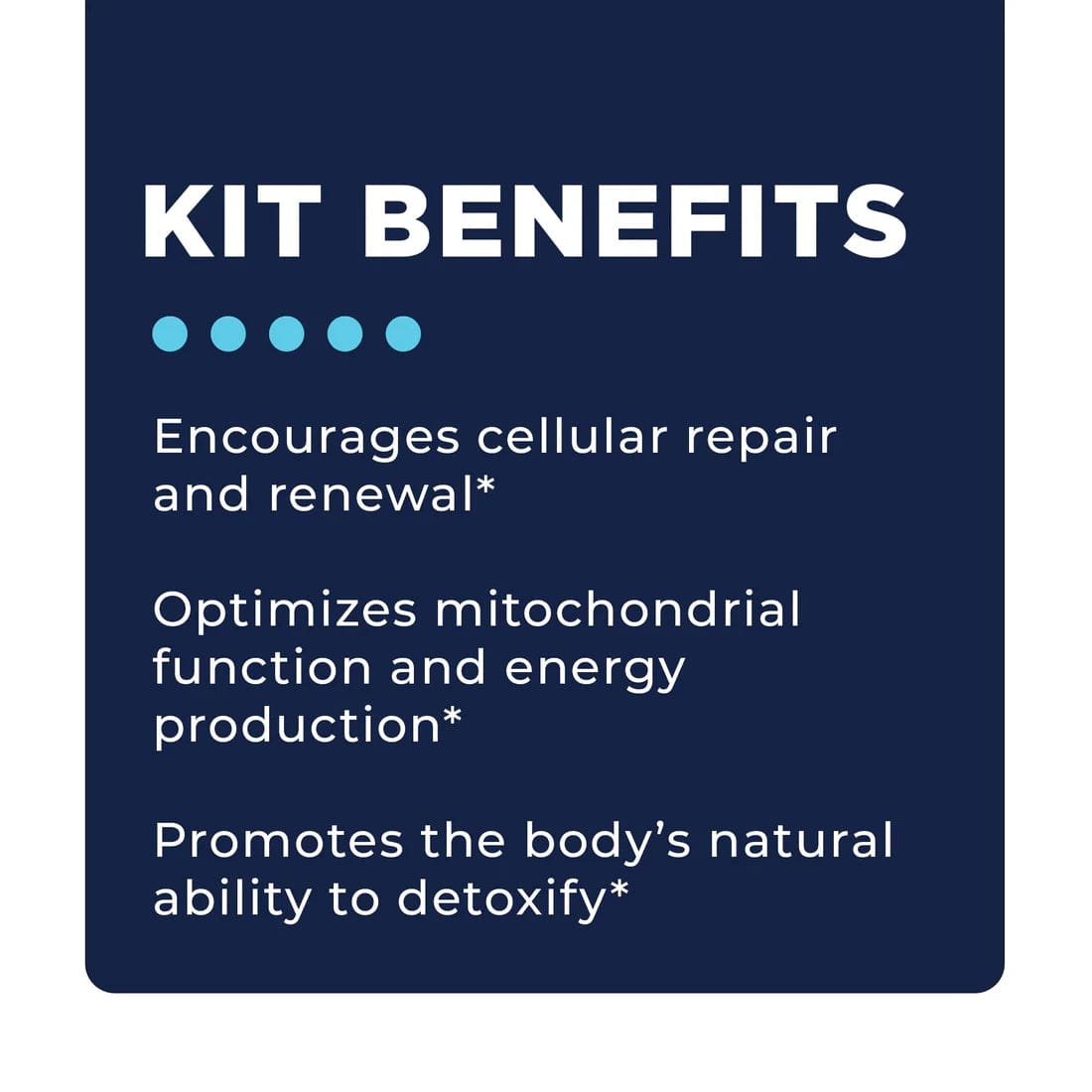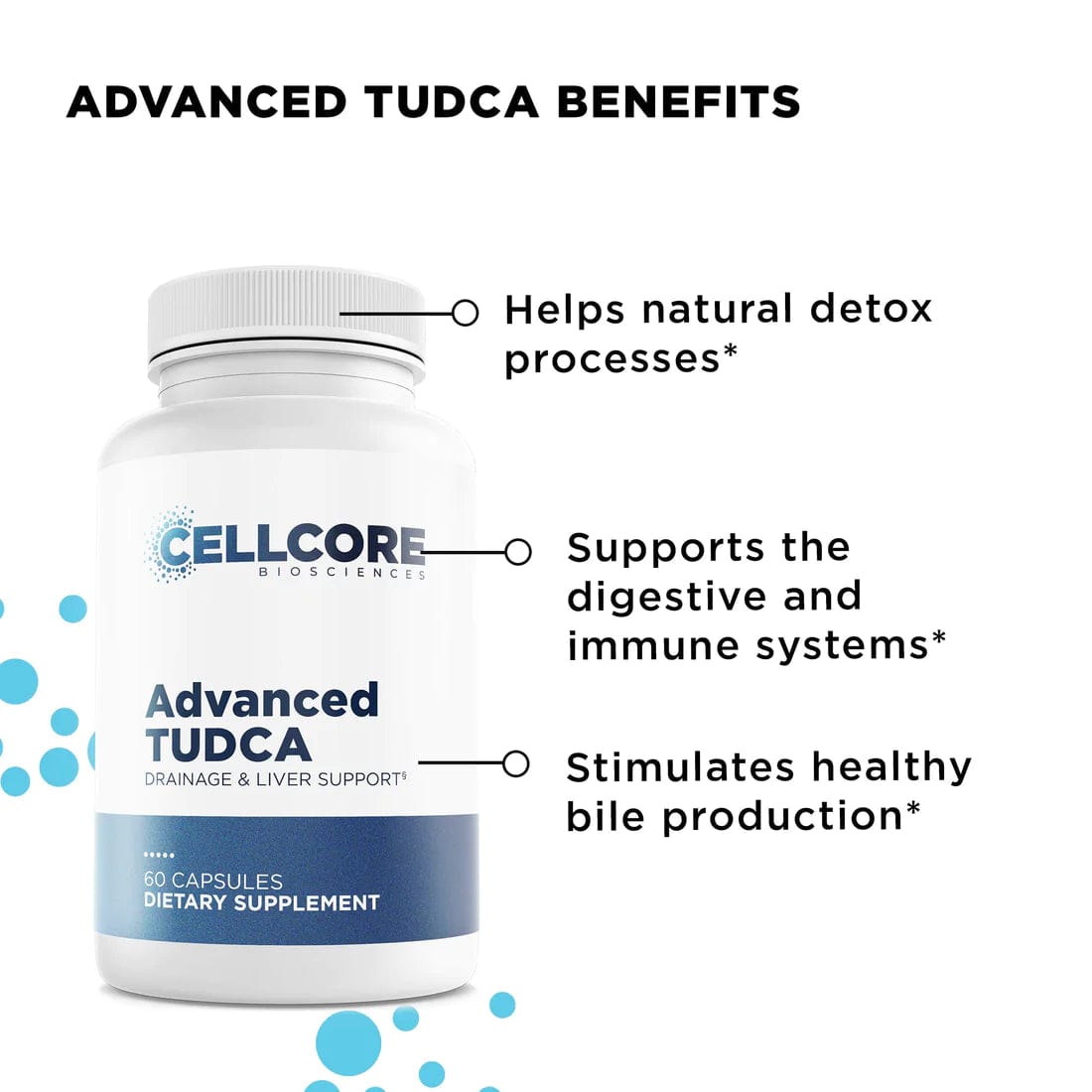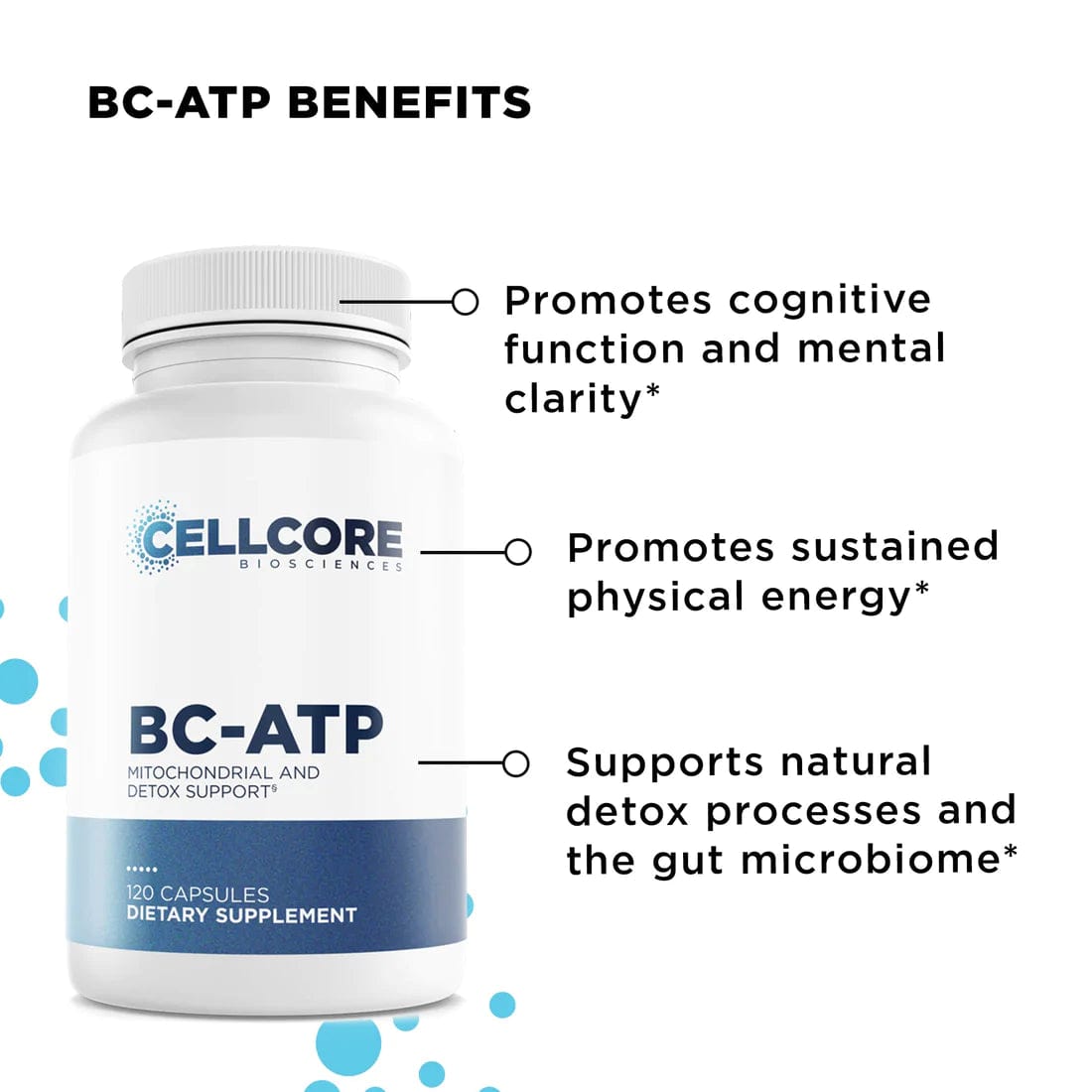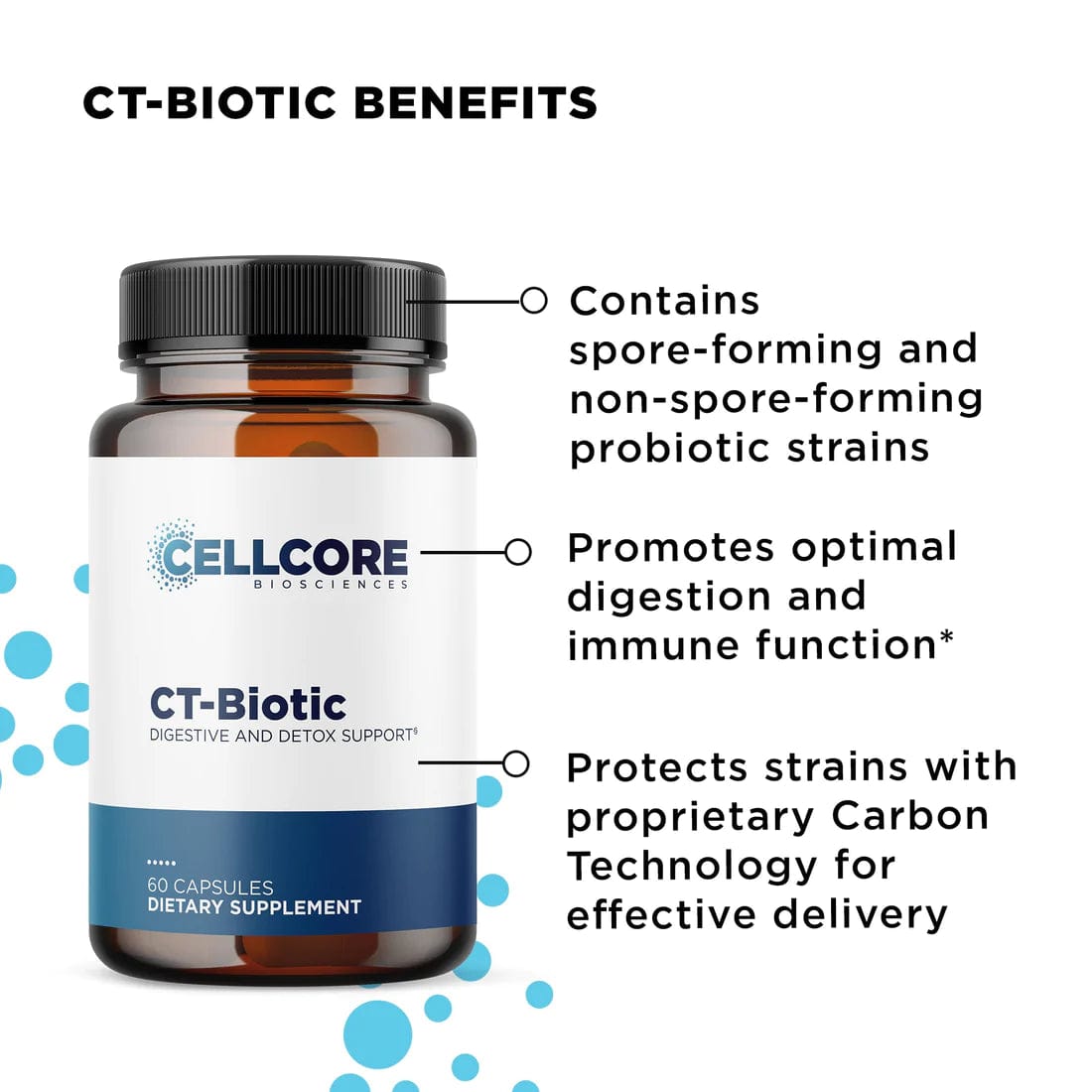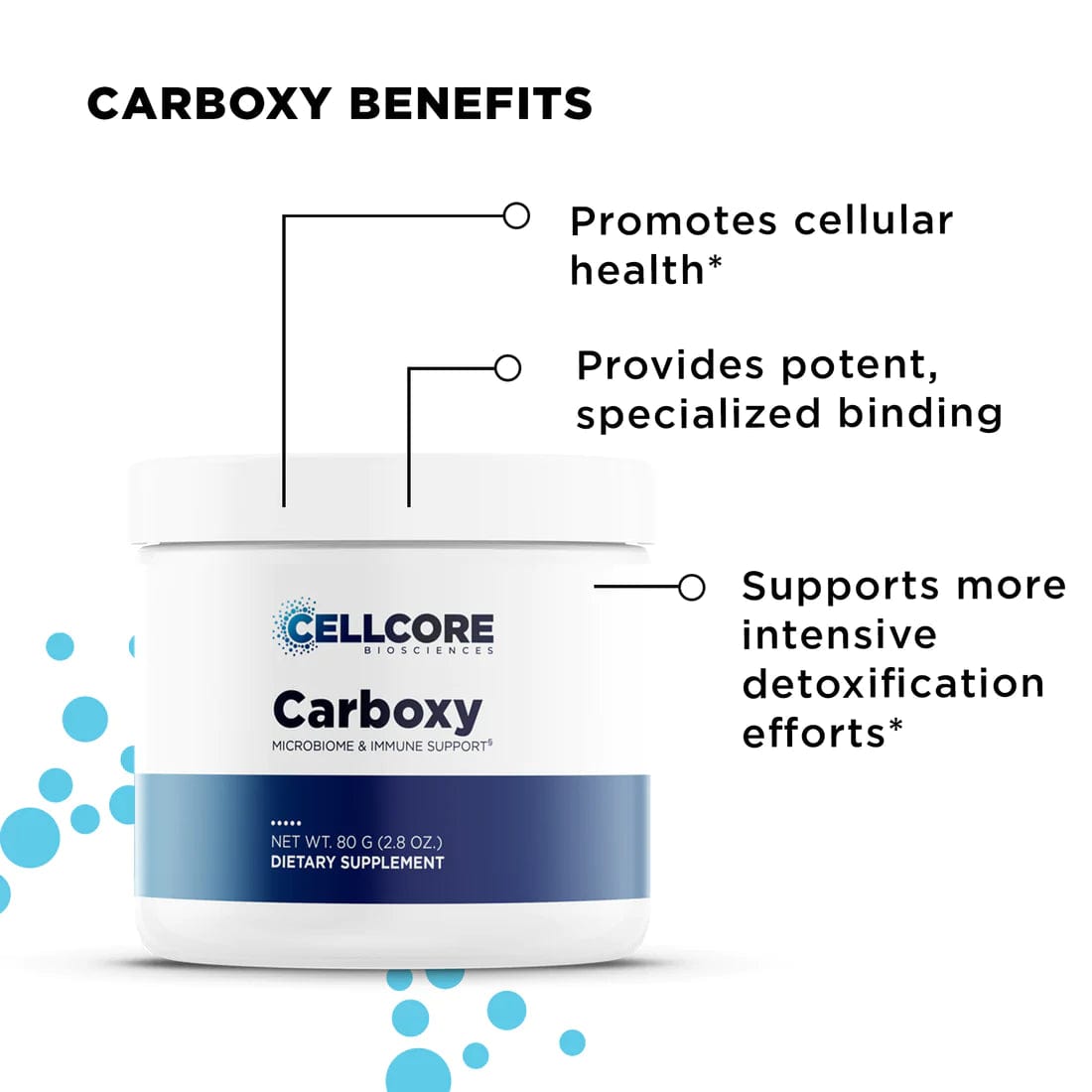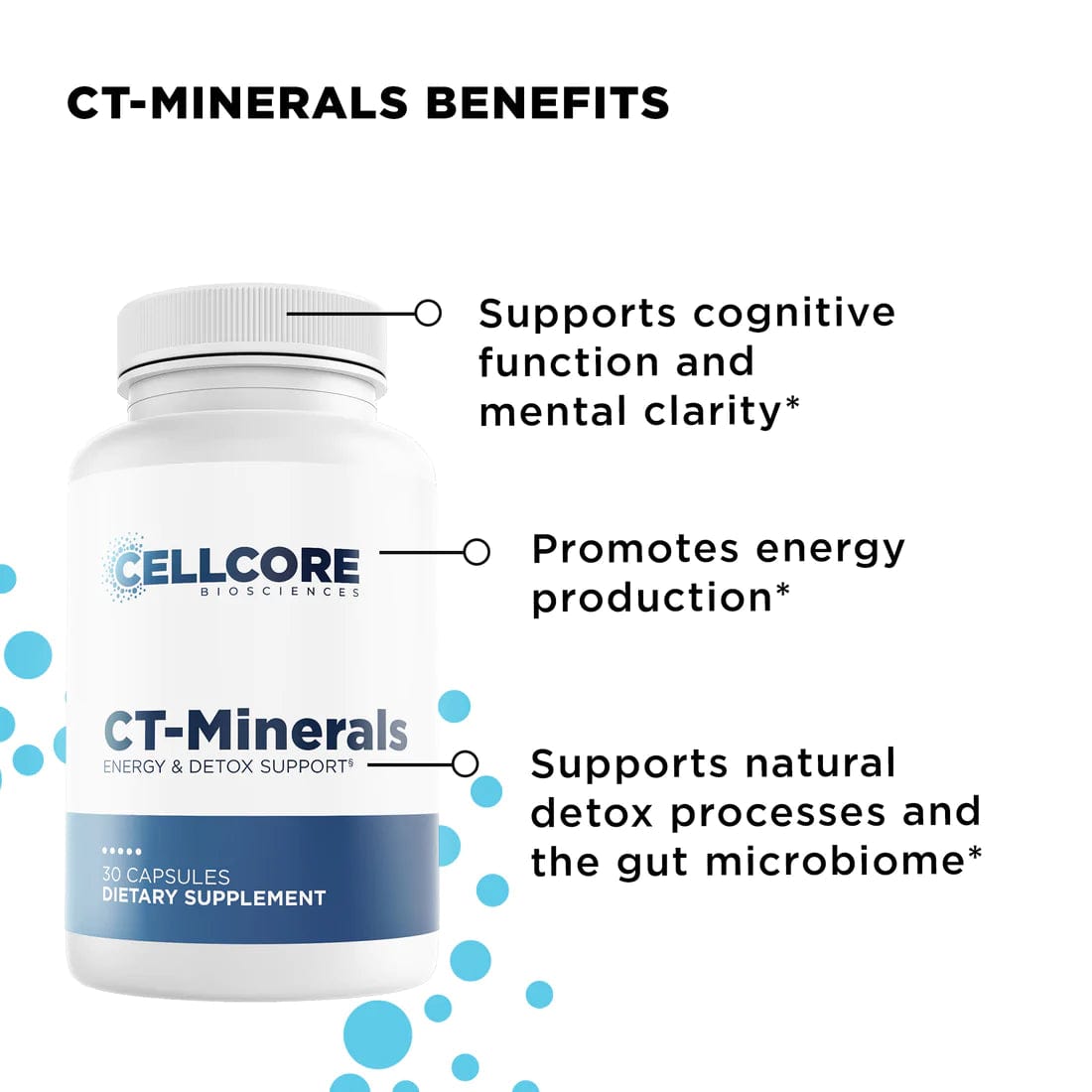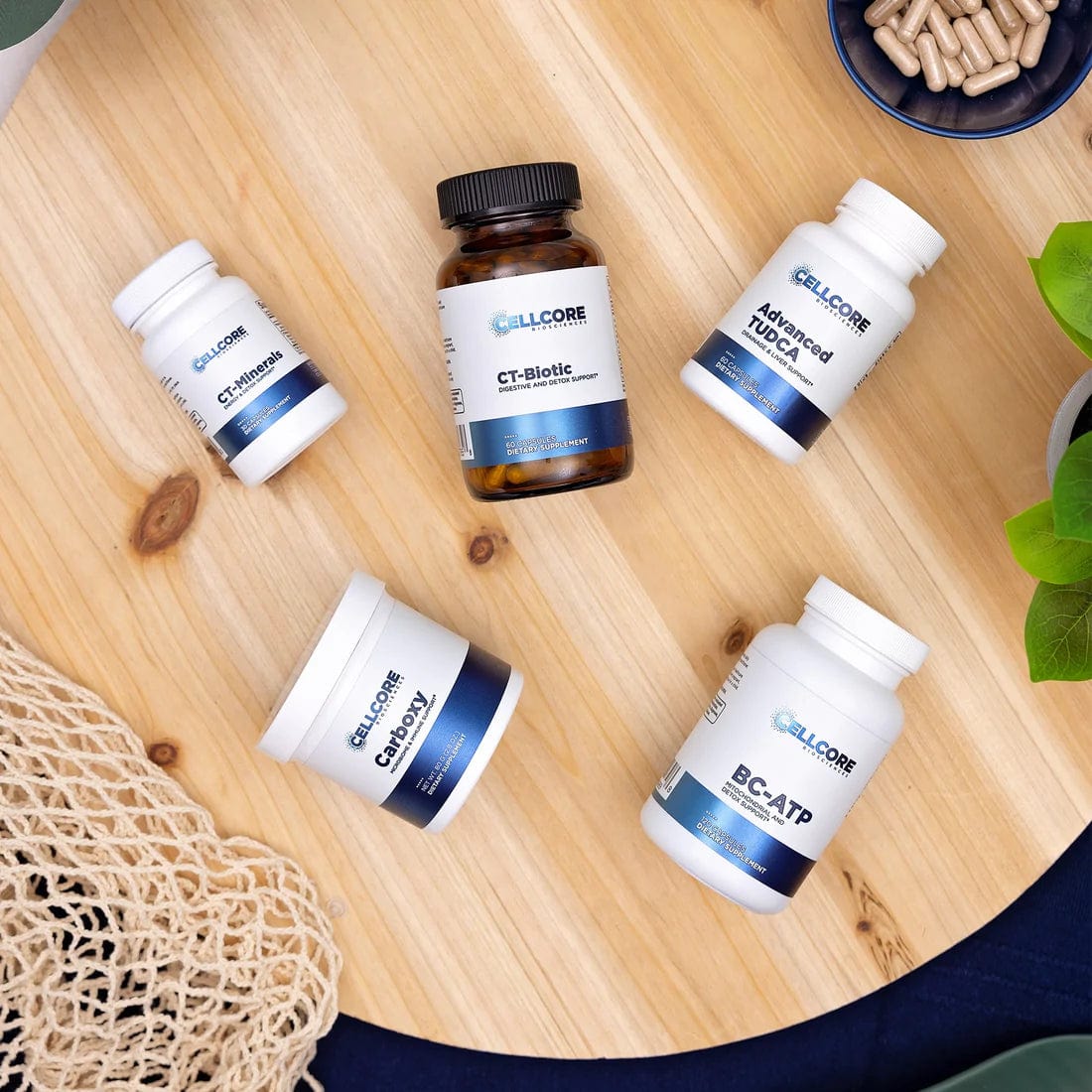 Advanced MYC Support Kit
The Advanced MYC Support Kit assists in more intensive detoxification and is intended as a next step for patients who have completed the MYC Support Kit.*
Patients will continue to take three key supplements from the MYC Kit for supporting cellular repair, drainage, and mitochondrial function: Advanced TUDCA, BC-ATP, and CT-Minerals.* By supporting mitochondrial function, patients may also experience improved cognitive function, energy levels, and immunity.
Carboxy (our most potent binder) and CT-Biotic are introduced in this kit as advanced detox support supplements. Together, they aid in cleansing beyond the gut and help maintain a balanced gut microbiome.*
Formulated with Carbon Technology
Carbon Technology is a proprietary blend of fulvic acids and polysaccharides that support cellular repair and the body's natural ability to detoxify.* With a low pH, Carbon Technology also helps protect ingredients from being digested by stomach acid, so that they remain intact as they enter the desired location in the body.
Note: Carboxy and CT-Biotic assist in periods of deeper cleansing, so it's recommended that patients complete at least one month of drainage support and the MYC Support Kit before introducing this kit.*
For a more complete solution, patients may wish to do the MYC Support Protocol, which includes one month of drainage support with the Jumpstart Kit, two months of the MYC Support Kit, and one month of the Advanced MYC Support Kit.
KEY BENEFITS
Encourages cellular repair and renewal* Optimizes mitochondrial function and energy production* Promotes the body's natural ability to detoxify*
WHAT'S INCLUDED
CT-Minerals
This bioavailable formula of trace minerals derived from fulvic acid supports optimal cognitive function, energy production, immune function, nervous system support – and to enhance well-being.*
BC-ATP
Assists in the body's natural detoxification processes, contributes to a balanced gut microbiome, promotes energy production, and supports cognitive function and immune health.*
Advanced TUDCA
Supports the liver-bile duct system and promotes healthy bile flow, which is essential for detoxification.*
Carboxy
Carboxy is CellCore's most potent, advanced binder. It promotes the body's natural detoxification processes and supports a balanced gut microbiome.* Carboxy contains short- and long-chain carbons, which can travel to different parts of the body, beyond the gut.
CT-Biotic
A blend of spore-forming and non-spore-forming bacteria combined with Carbon Technology. It provides 11 bacterial strains that are essential for supporting detoxification, digestive function, and immunity.*
Kit Add-Ons
Digestive support:
Bowel Mover, CT-Zyme*
Glucose metabolism support: GCO*
Hormone balance support: S-TRO*
System balance support: IFC*


Key Ingredients
CT-Minerals
CT-Mineral Blend BioActive® BC1 (Humic Shale [containing Fulvic Acid]), L-Leucine, Polysaccharides (as Microcrystalline Cellulose) Magnesium (as Magnesium Malate, Magnesium Acetyl-Taurate)
BC-ATP
Proprietary Blend *Daily Value not established. Other ingredients: Rice Dextrin, Polysaccharides, Vegetable Capsule (Hydroxypropyl Methylcellulose), Microcrystalline Cellulose, Silica. Amount Per Serving Fulvic Acid, Citric Acid
Advanced TUDCA
TUDCA (Tauroursodeoxycholic Acid),yl Cysteine, Melatonin, Fulvic Acid N-Acet, Polysaccharides, Stearic Acid, HPMC (Capsules).
Carboxy
Humic ACid, Fulvic Acid, CItric Acid, Polysaccharides
CT-Biotic
Probiotic Blend (3.5 Billion CFU)** 300 mg* Bifidobacterium infantis, Saccharomyces boulardii, Lactobacillus rhamnosus, Lactobacillus reuteri, Bacillus subtilis DE111®, Bifidobacterium bifidum, Lactobacillus plantarum, Lactobacillus acidophilus, Lactobacillus casei, Bacillus coagulans, Bacillus clausii CSI08 MuniSpore®
Proprietary Blend: Humic Acid, Fulvic Acid, Citric Acid
Oher ingredients: Vegetable Capsule (Hydroxypropyl Methylcellulose), Polysaccharides, Rice Dextrin, Microcrystalline Cellulose.