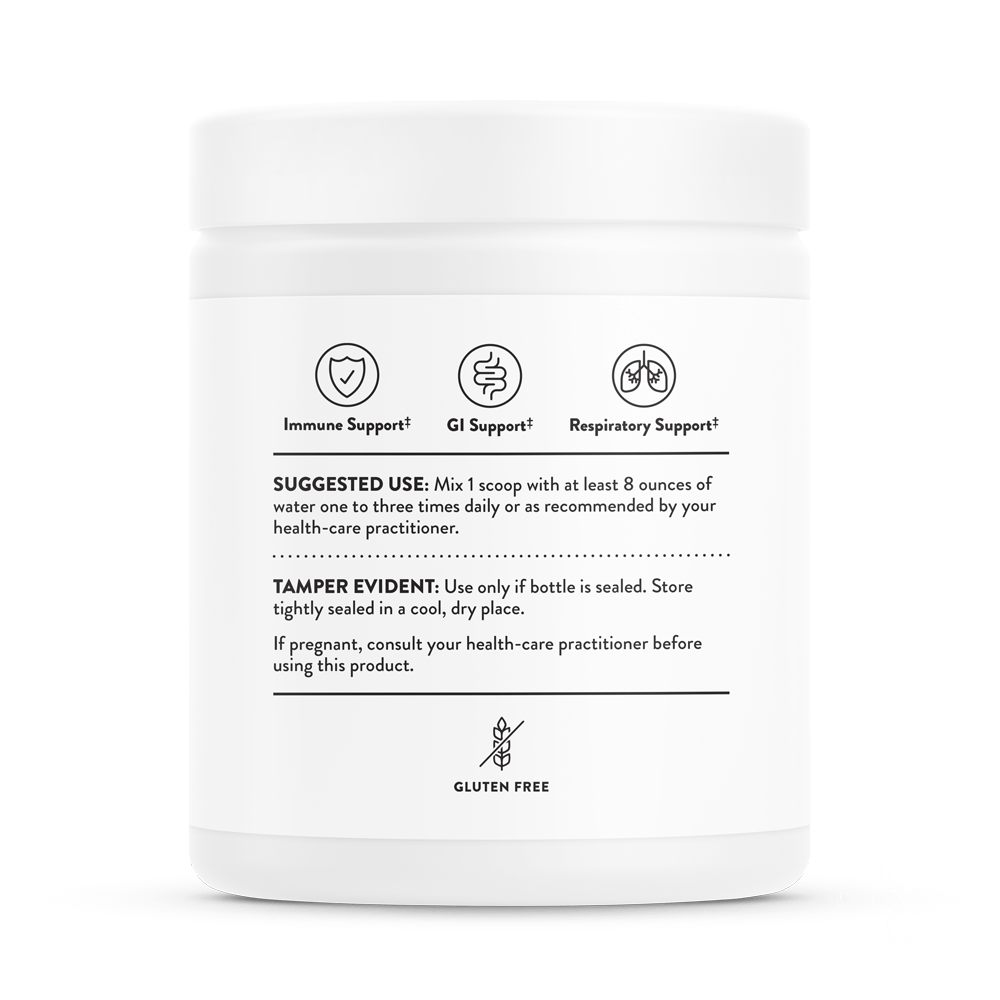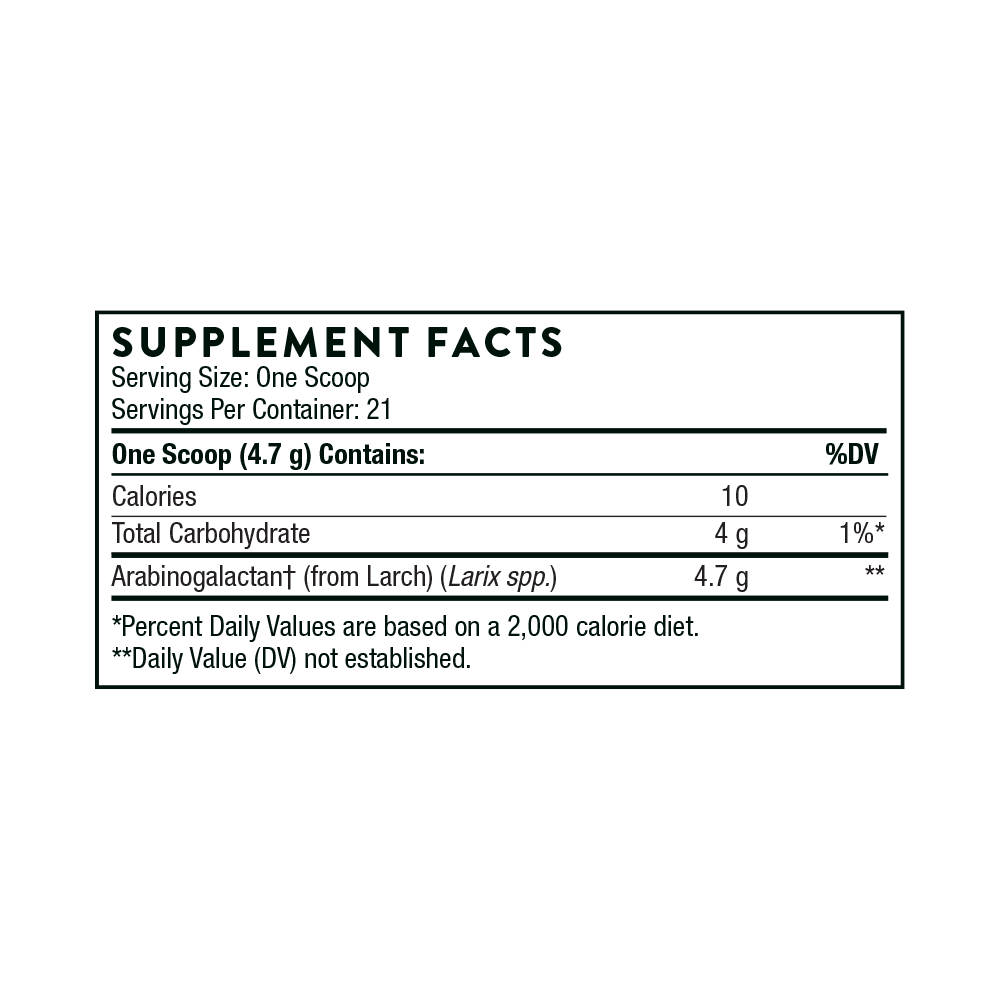 Provides an excellent source of prebiotic fiber with immune-supportive effects*

Arabinex supports healthy immune function and can optimize intestinal bacteria.
Arabinex®
Thorne's Arabinex® consists of larch arabinogalactans, polysaccharides that are derived from Larix occidentalis, the Western larch tree. This mild tasting, highly soluble powder mixes easily with water or juice, so it's an ideal supplement for both adults and children. Larch arabinogalactans possess important immune-enhancing properties and are an excellent source of fiber.*
As a prebiotic, Arabinex can increase beneficial bacteria in the colon to support intestinal health.* Its use can also increase short-chain fatty acids – mainly butyric acid – the primary fuel for the colonocytes – the cells of the large intestine.* Butyric acid is produced in the colon by the fermentation of fiber, such as the fiber provided by arabinogalactans.* High levels of butyrate in the colon help provide a healthy colonic environment.*
How to Use
Mix 1 scoop with at least 8 ounces of water one to three times daily or as recommended by your health professional.
Ingredient Amounts:
Servings Per Container: 21
| Name | Amount |
| --- | --- |
| Larch Extract | 4.7g |
ALLERGY WARNING
This product is contraindicated in an individual with a history of hypersensitivity to any of its ingredients.
Arabinex contains an ingredient derived from the Western larch tree.
---
PREGNANCY WARNING
If pregnant, consult your health professional before using this product.
---
INTERACTIONS/CONTRAINDICATIONS
There are no known adverse interactions or contraindications at publication date.